Oh my god!  After years of thinking about making a big move, years of planning and months of saying goodbyes, here I am on a plane bound for Australia!
Just 2 weeks ago I returned from my sailing adventure and it has been an emotional rollercoaster ever since.  I said goodbye to most people before starting on my Round Britain Experience and since being back in Tamworth, I have wanted to hide away and just escape –  I know that sounds really strange, but saying goodbye isnt easy, and here I am doing it all over again.  It was the first time in my life that I had been away from my kids for any extended period, and I found that very tough, but it seemed like a dress rehearsal for my move to Australia, and we all got through it pretty well.
Coming to terms with living on dry land was quite an experience following 99 nights on a boat.
The first night in a bed felt weird, and I kept getting lost in the size of it, but at the same time kept dreaming I was falling out.  I have been sleeping in a cabin for so long with 3 sides enclosed (like a cot), and most nights being rocked to sleep by the waves and the gentle splish splosh of the sea lapping against the stern – so it has been difficult sleeping on dry land.  Also, I haven't actually been home, as my home is now rented out ahead of my move to the other side of the world!
I have been staying at my very dear friends – Deb and Will, in their spare room.  They are not only friends, they are my next door neighbours,  but more importantly, feel like close family to me.  Thanks so much Debs and Will for your kindness, and your friendship (and all those bottles of red wine we share together, oh, and your fab cooking Debs!) But it has been very strange looking across from their spare room over to my own home – in which I no longer reside!
So, what have I been doing during my 2 manic weeks on dry land?
– I managed a visit to Wales to say goodbye to my sis, my niece and great niece (oh my, that does make me feel old!)
My sis cooked a lovely meal for me, but she looked like a power ranger as she did so
She has met a lovely man, who also rides a motor cycle, so has bought this helmet for her to wear……
The first night in my sisters flat, I awoke with a start not knowing where I was, I had to get out of bed and look out of the window to get a reality check!
I have become so unkempt during my sailing trip, that she treated me to a haircut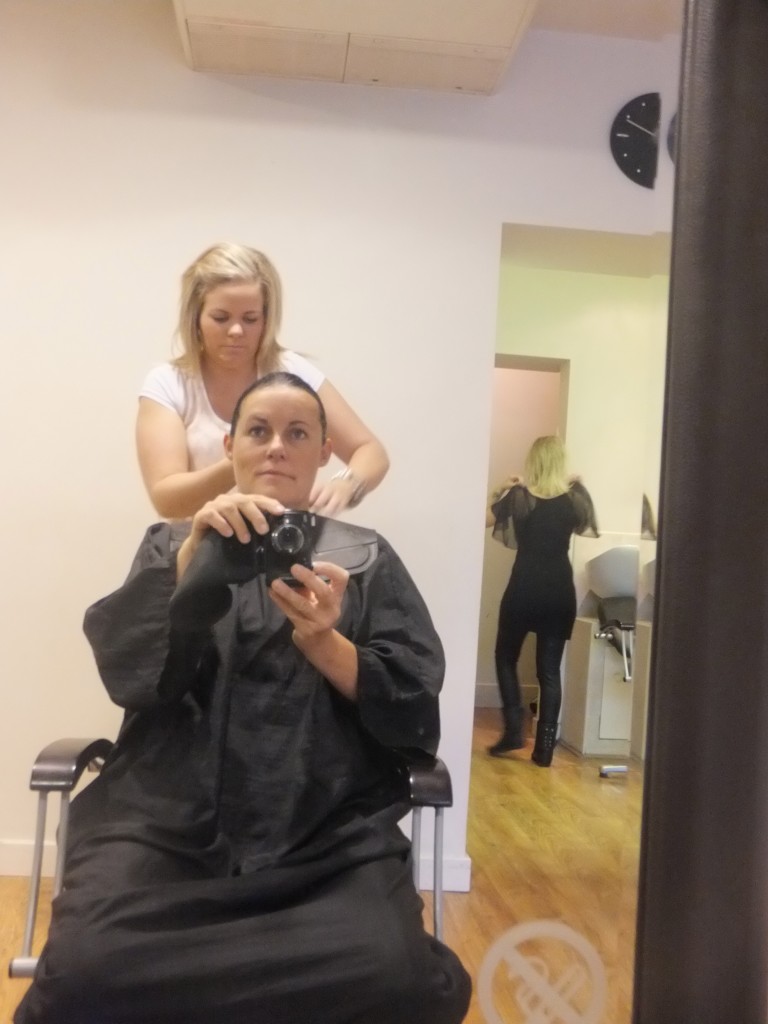 Thanks sis!  My ends are now all trimmed and I'm feeling a little more female!
– I did lunch with Rachel Smith who picked me up from Wrexham – she is my new friend, and I feel so lucky to have met such a lovely person!
– Rachel then drove me to Altrincham for  Tom Slattery's 65th birthday bash, which was great, and catch up with alot of friends there.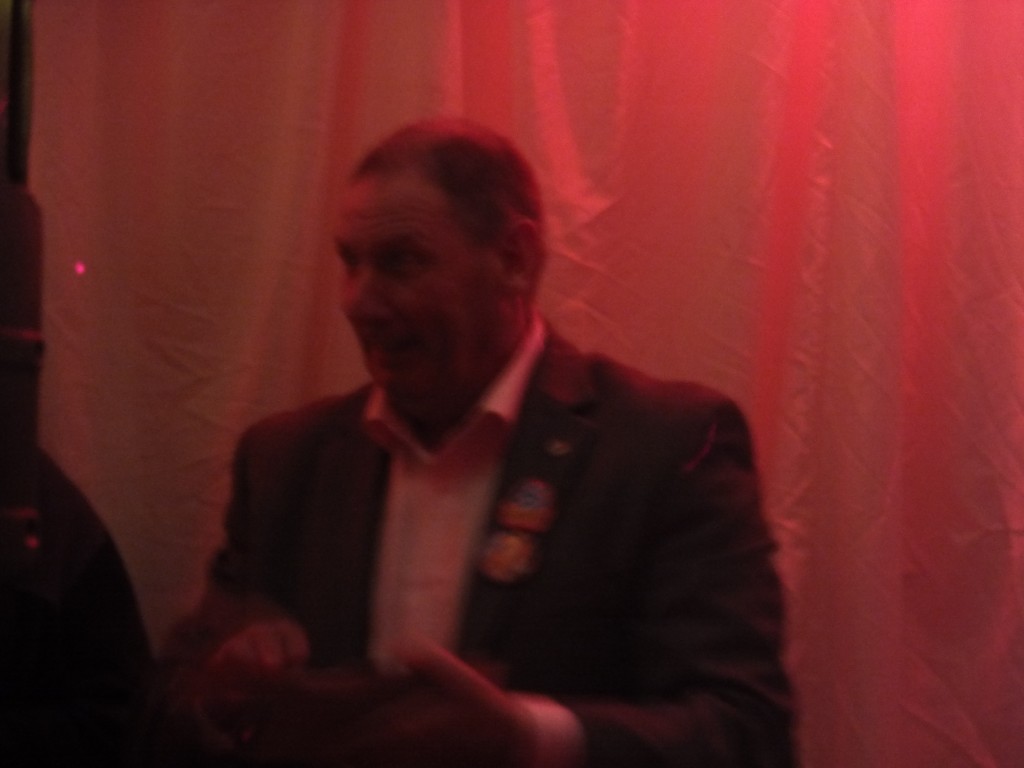 Including my "hair twin" Paula Freeman!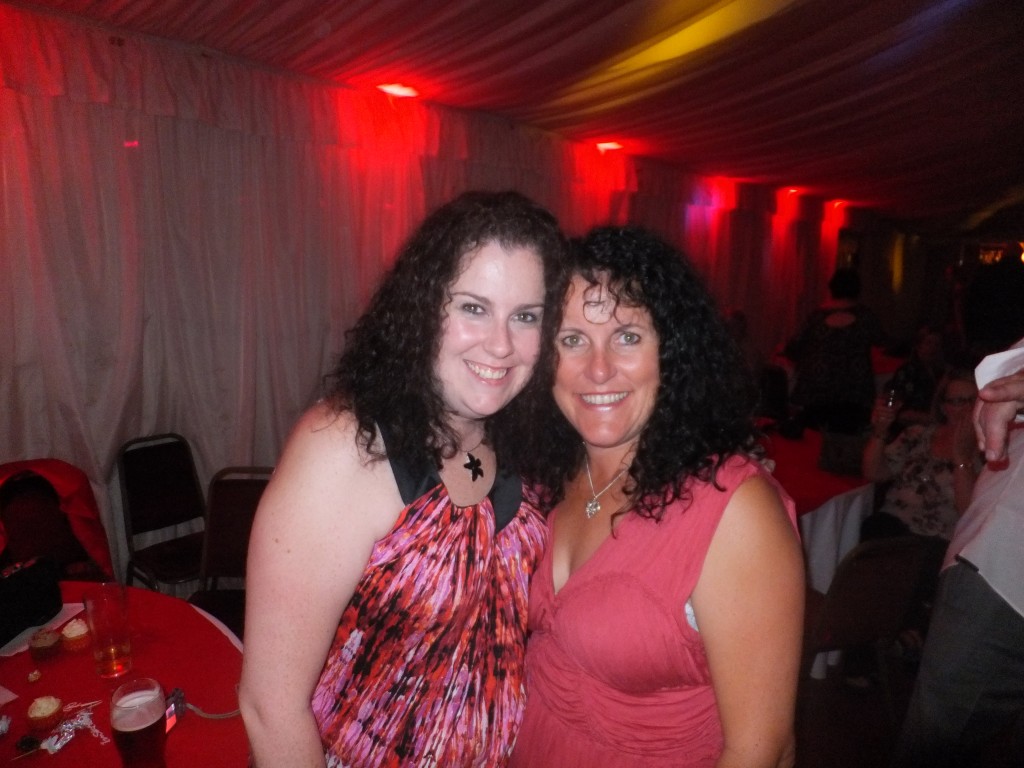 – Lunch in Birmingham was a real treat with the girls from work – Serenity Birth Unit.  Mychelle, Anita, Anna, Mandy, Maike, Cathy and Sue.  Thank you all so much for coming, I had such a lovely time!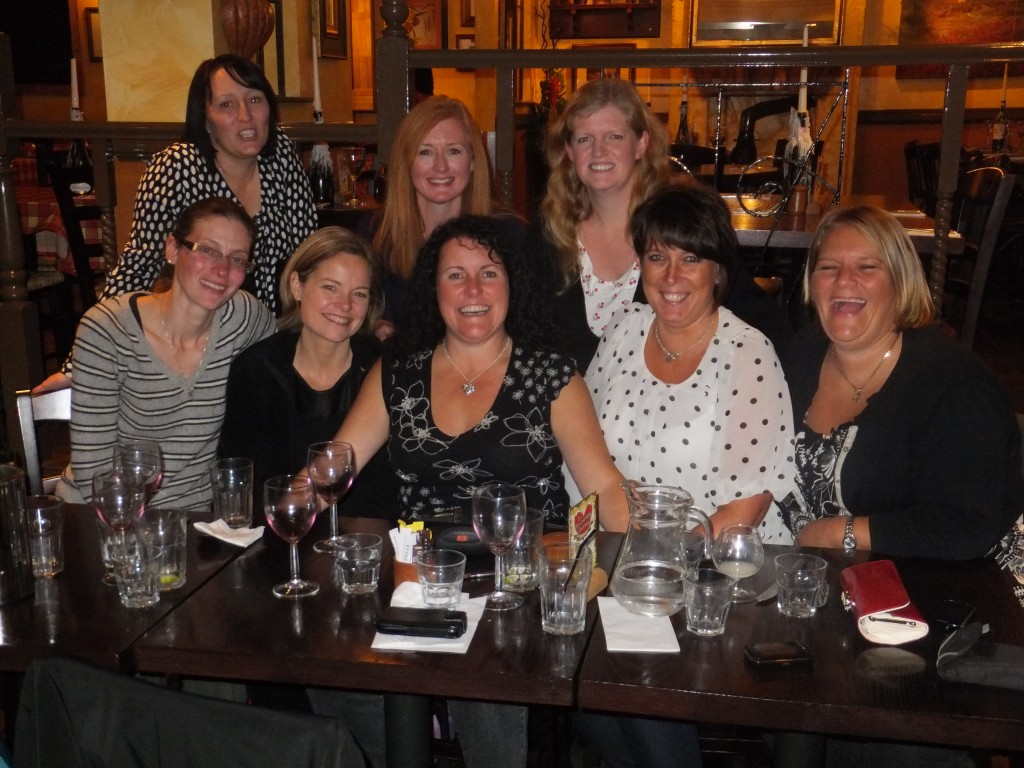 – I went to the Crown in Appleby Magna in Leicestershire, as a number of the locals there had googled the RBE blog, and been following it.  They wanted to meet me – (I pretended I was famous and attended for a book signing), but all it was really was a chance to drink more beer and contribute to the local economy once more (not that the guys let me buy one!)  I couldn't believe such a land locked area had so many people interested in sailing!
I have spent quite a bit of time saying goodbye to a special man in my life, Mick!  We went out together last year, split up, but got back together earlier this year, knowing I was making a big move away, so we decided we would just have some fun together – because we are very good at that!  However, things don't always go according to plan, it was fun, but we also grew very attached to one another, and saying goodbye has been very hard indeed!  Maybe we just said Au Revoir and our paths will cross again very soon, who knows!
– We had a lovely birthday meal for Tash the afternoon before our departure – I went shopping, brought the bags in and Debs took a look at what I had bought and did a "Ready Steady Cook".  Before I had unpacked the final bag, she was already concocting a gorgeous feast!  Helen and Kira made it over too!
–  My lovely friend and professional photographer Steph see www.stephsimmonsphotography.co.uk) took some quick photos for us all – thanks Steph!
(tried to insert some of the photos here – but file sizes too large – it seems a shame to crop them so you will have to visit my page on Facebook!)
Saying goodbye to Tash and Cal has been so hard too, its hard to describe!
Will took us all to the airport and I was trying to be ever so brave!  I checked in, sorted my cash currency card then headed to security and had to say goodbye!  Thats when the tears flowed!  Ces and I walked away hand in hand, tears flooding down our faces, our hands gripped tightly together in mutual support – both of us uttering how hard this was.  Here we both were, on the threshold of our new adventure, tears running down our faces!
For the first time, I let the words out "am I doing the right thing??"  The answer to that is "yes of course, but it is difficult right now"
Getting through security certainly wasnt easy, as both Ces and I were blubbing away, and Ces left all her cosmetics and her laptop in her bag which sparked an alert and every bit of her bag was checked, with the security guy ignoring the tampons he pulled out one by one!
So, as I said, here I am now, sitting on a plane somewhere over the Indian Ocean.  I have already set my watch to Queensland time just to start to orientate myself.  I missed out on most of last nights sleep, my ankles are swollen, I'm starving and awaiting the latest Emirates nosh!
We arrive in Townsville late morning on Wednesday and I have my signing on interview for my new job the following day.  Then, just 5 days after arriving in Australia, I start work as a midwife!
The adventure is continuing……..