My love for this wonderful country has deepened as I have explored many of its islands and met many of its people.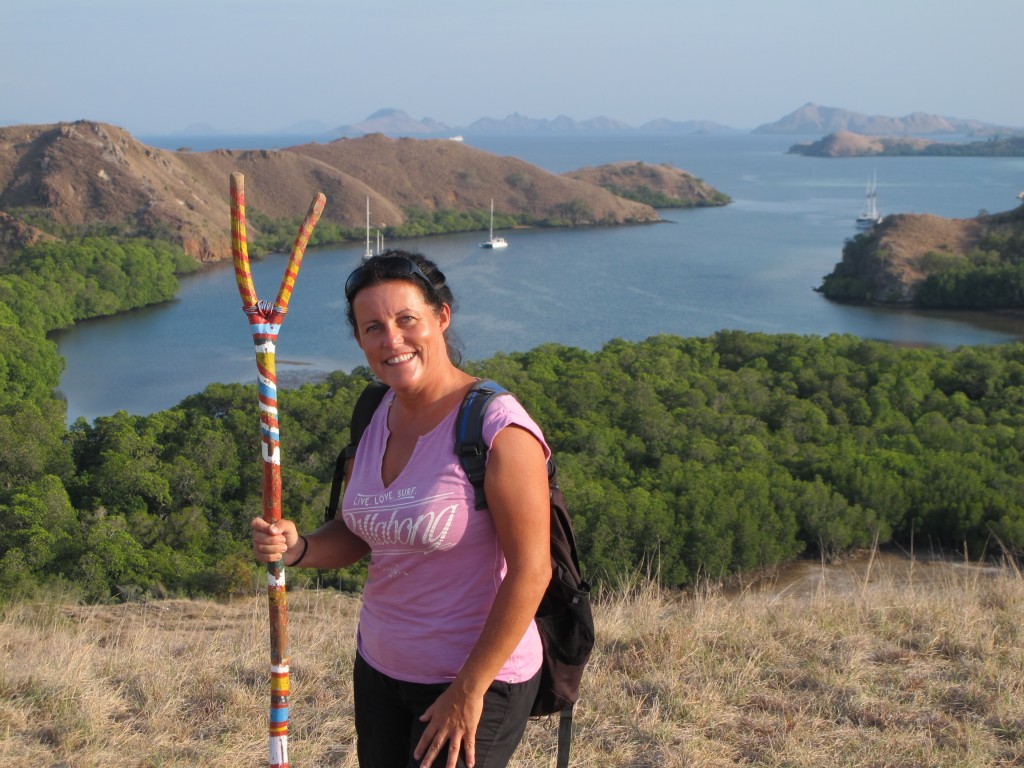 I'm now preparing to leave Indonesia and sail to Australia, we set out at 3am to begin our 455 nautical mile journey to Australia, it will take us 4 full days, wind and current dependent, each working 3 hour shifts (yawn!)
But before I leave this magical country, I would like to reflect on the place and its hospitable people. I have had so many wonderful experiences here, so its difficult to know where to start, I have so much to say (as usual!)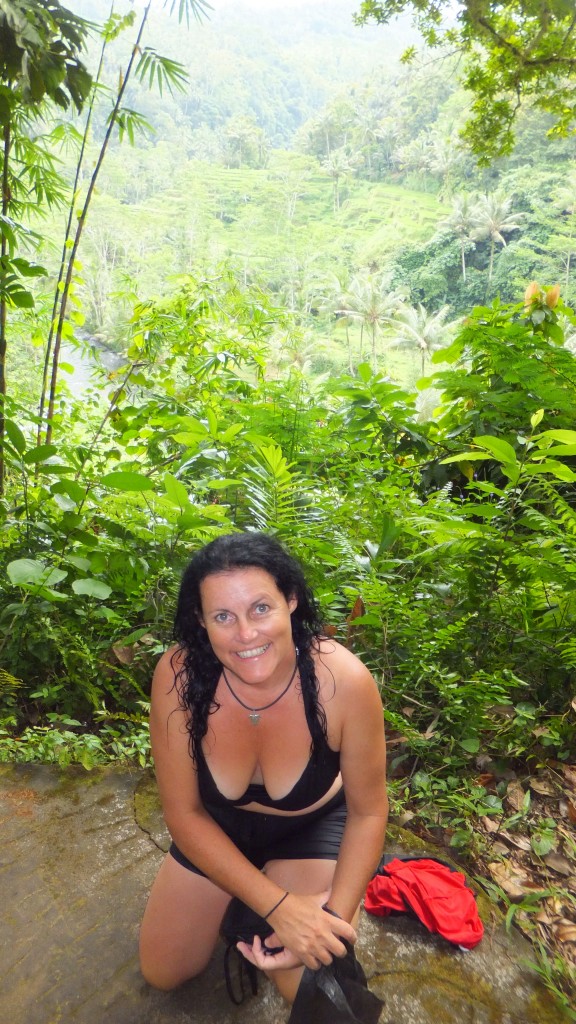 Looking a little damp! Well, I had been rafting! (please look at the view behind me, not my stunning figure!)
Indonesia is an enormous country, it is a vast equatorial archipelago of 17,508 islands (only 6000 of these are inhabited) extending 5,150 kilometers (3,200 miles) east to west, between the Indian and Pacific Oceans in Southeast Asia. I really had no idea before I visited how large this place was. I have spent nearly 6 months here, but feel that I'm just scratching the surface of what Indonesia has to offer.
The country extends from Northern Sumatra in the West right across to the east at West Papua Guinea. It would take you over 12 hours to fly from one side to the other. It crosses the equator, and spans 3 time zones.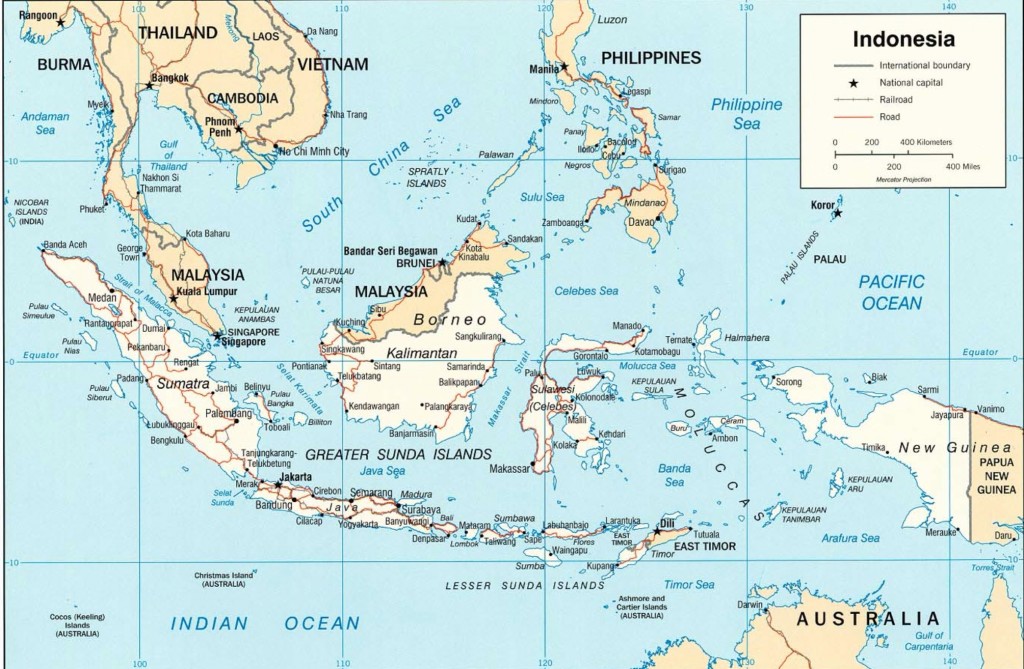 I have travelled from North Malaysia, through the Mallaca Strait along the side of Sumatra, crossed the equator, been right along the north and east coast of Java, up to Borneo (I did cheat and fly there – another blog coming on that one – that was so amazing!), along to Bali, Gili Isles, Lombok, Komodo, Flores, Adonara, and now Timor. There are so many more places I want to visit, islands of the Banda islands, Sulawesi, New Guinea, I will need to return!
Indonesia has a massive population of over 238 million people, making it the fourth most populous country in the world, just behind China, India and the USA. The population are clustered amongst the different islands which are almost like mini countries in their own right, 60% of its population live on Java (130 million people), this is the most populous island in the world!
It is very ethnically diverse, with over 580 languages and dialects spoken. 86% of the population are Muslim, the largest Islamic country, with 12.7% of the Muslim population of the world living there. It seems like wherever we decided to anchor, even where we felt we were remote, we had a high chance of being woken by the call to prayer at 4-5am!
The beautiful island of Bali where I spent 3 months of my time training as a dive instructor, is mainly Hindu. Balinese Hinduism is rich with ancient superstitions. One that endures to this day is not letting a baby's feet touch the ground for the first six months of the infant's life. It's done to prevent the devil entering the child and as a result, infants are continuously passed from relative to relative, or held in slings suspended from stands (or trees!).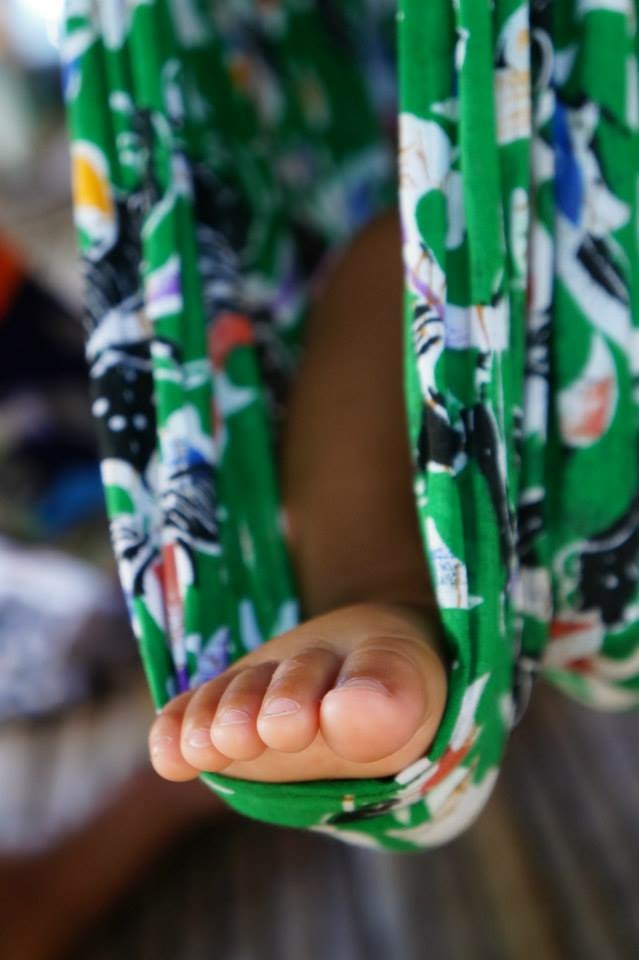 A beautiful photograph outrageously stolen from my daughter Francesca!
I found it fascinating to discover that in Bali many people have their teeth filed down. The practice is rooted in the belief that the six vices – anger, confusion, jealousy, drunkenness, desire, and greed – all enter the body through the top six teeth. By filing away the demonic ends, the vices are easily thwarted (perhaps I had better visit my dentist to mend my ways!). There is a ceremony for this in Bali during the months of July and August.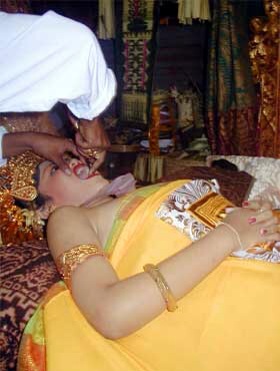 Indonesia is very rich in natural resources – its oil reserves alone make it the only South East Asian member of NATO and it is the world's largest producer of palm oil. But despite being one of the G20 group of leading economies, roughly half of Indonesia's population lives on less than $2 USD a day, I find this quite staggering.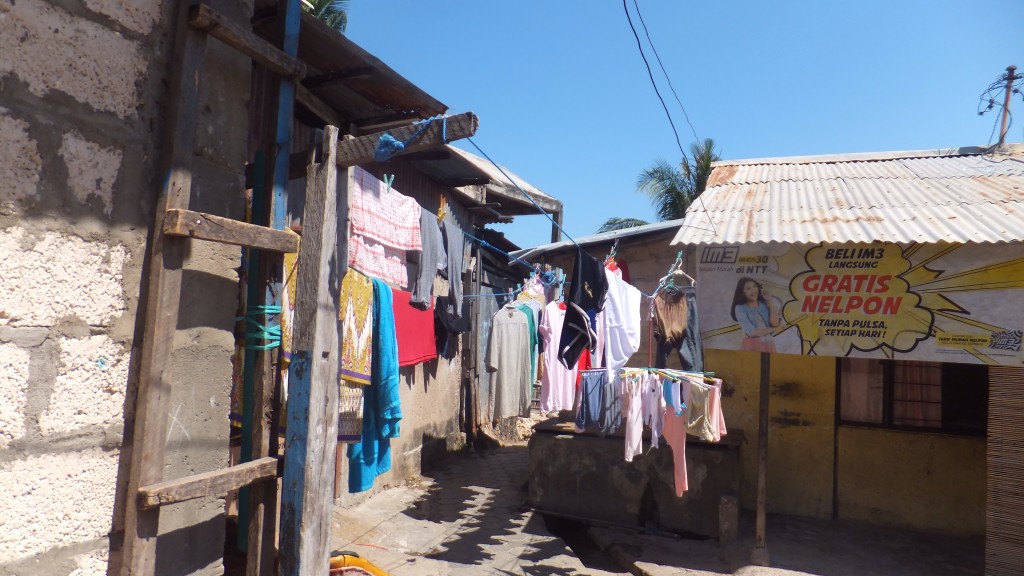 I have seen such poor people as I have travelled, and I was keen to visit a local village. If you have read my blog about the "Dragons" you will have met our guide "Vidhel Castro", he told us about his family and his village and encouraged us to visit! Here was my chance!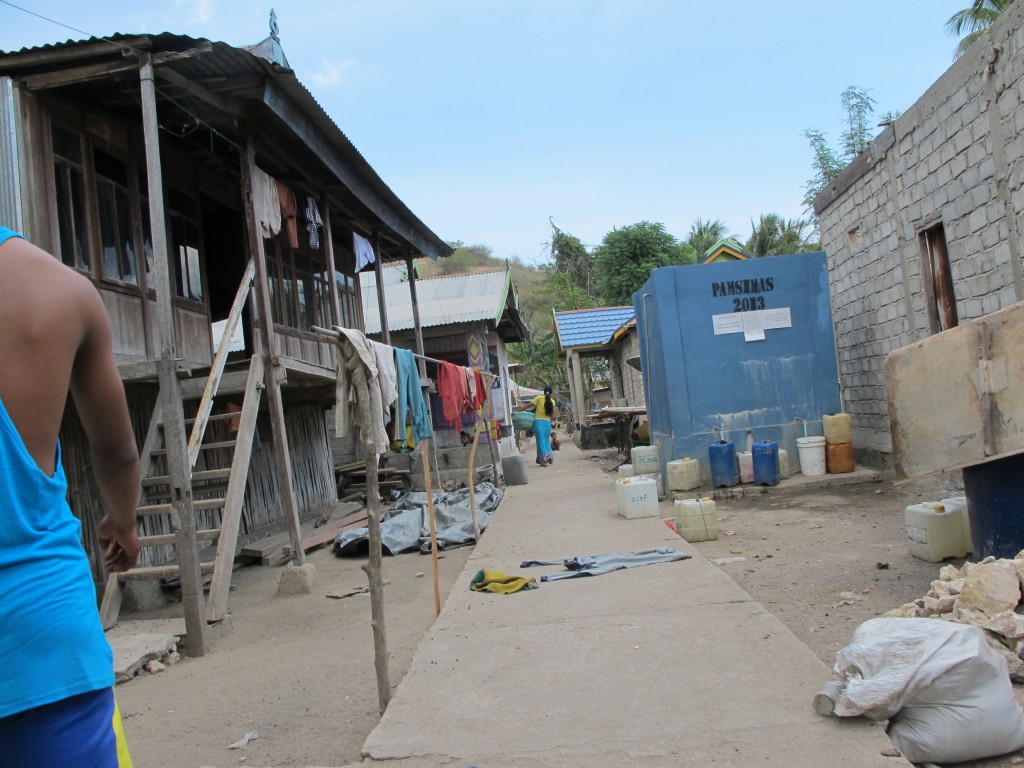 It was interesting to visit their village and see their way of life. I was quite nervous of this at first, its one thing visiting a tourist place, where the locals want you to come, eat in their restaurants, buy their souvenirs to take home, stay in their hotels, its set up just for us. But to land a boat into a small fishing village is quite another thing.
I was staggered by the welcome Daryl and I received as we entered their village, tip toeing our way in, I held my camera shyly at my side, feeling it was too imposing to use (not realising Daryl was clicking away behind me – thanks for some of these photos Daryl!)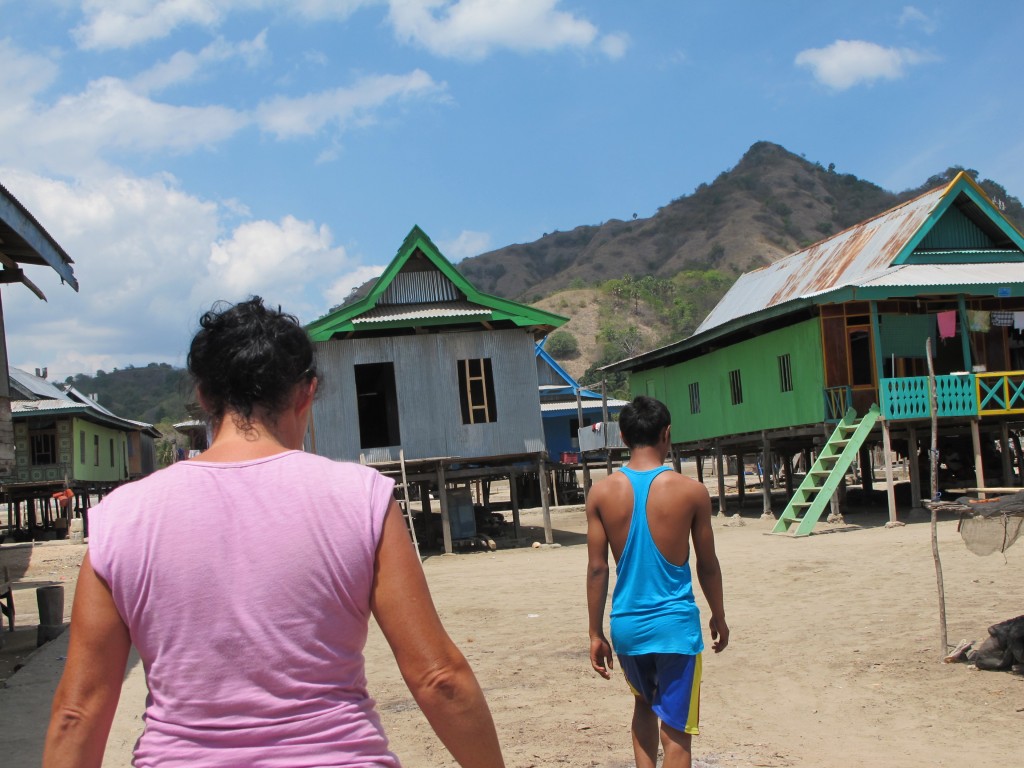 I became braver as the warmth from these wonderful people spread through to me, the children gave me their biggest smiles as I held the camera towards them, their positivity and zest for life was infectious.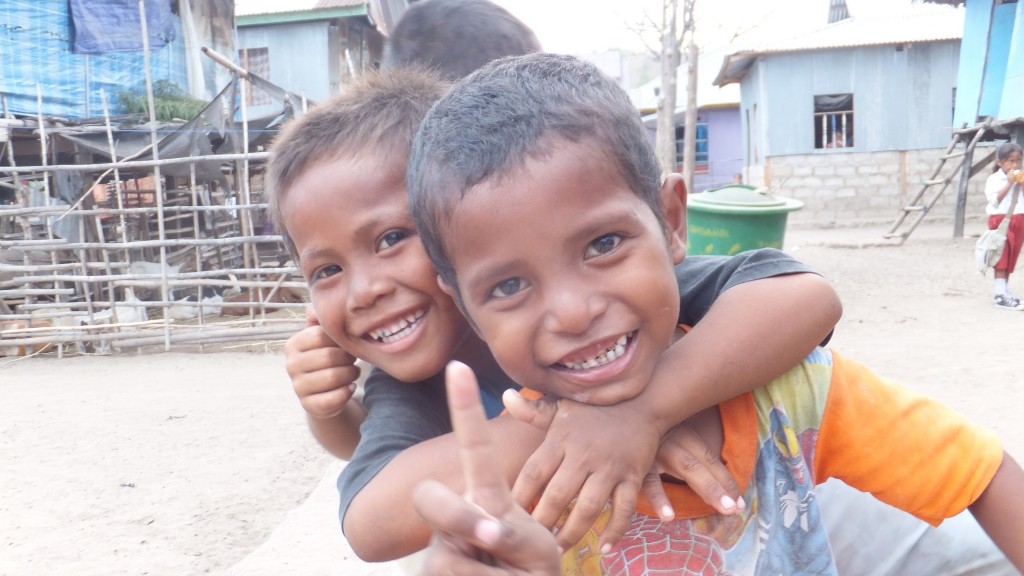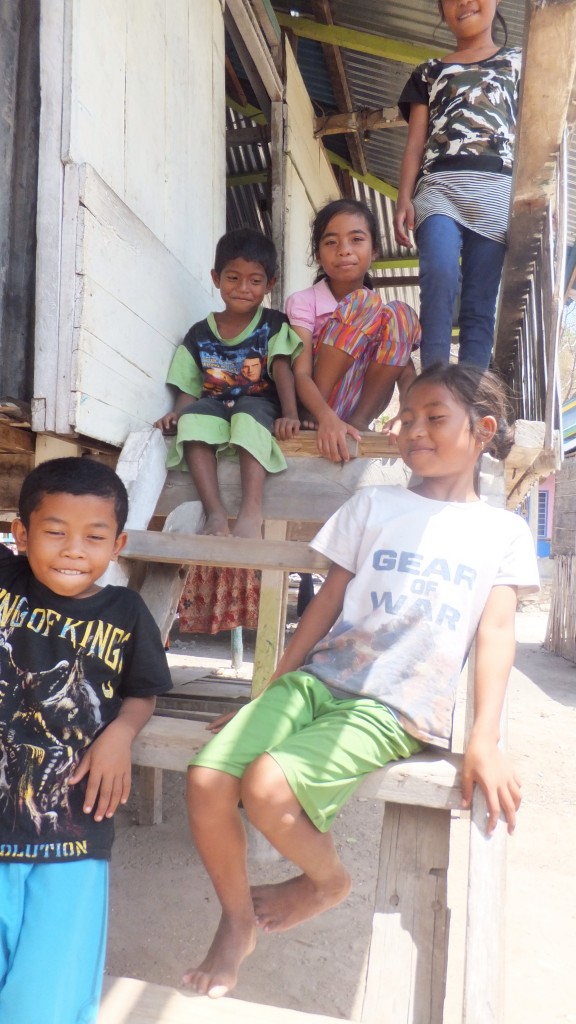 It wasnt long before I was waved over by a woman who wanted me to join her and her family underneath her home, a crowd soon gathered….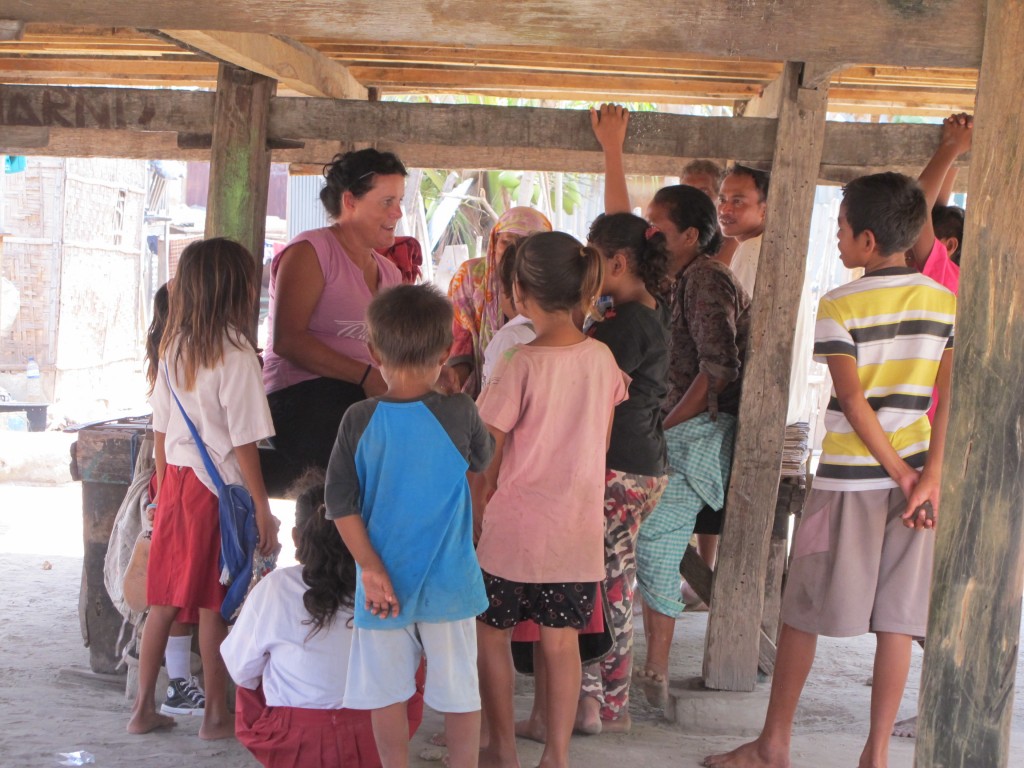 An 18 year old boy served as our guide, his English was pretty good, he works as a guide to show the people the Komodos on the island of Rindja!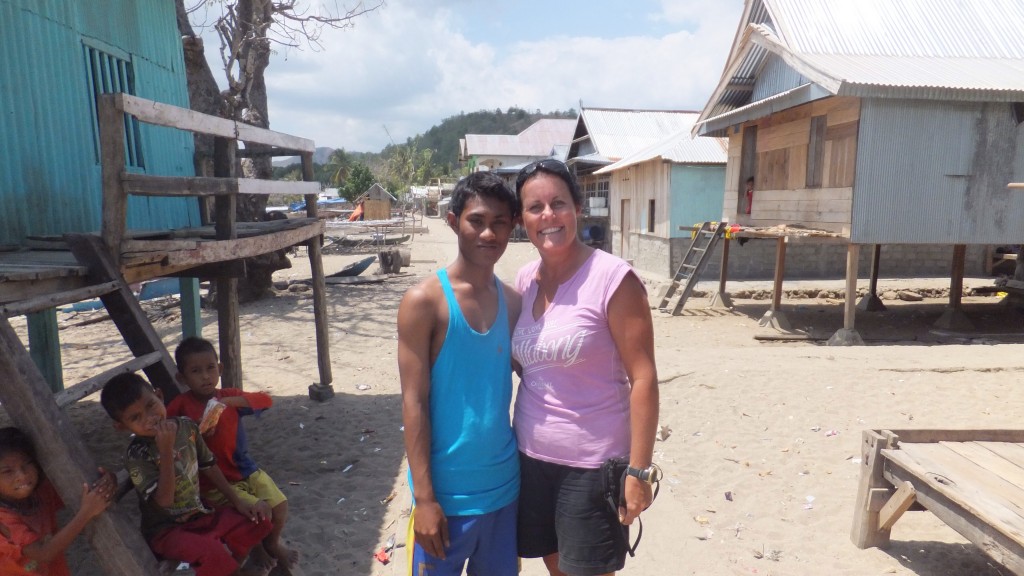 He knew our guide Vidhel and took us to his home to meet his family, they welcomed us like old friends
Vidhel's wife invited us into her home
So interesting to see the way of live for these lovely people,a real community all brought together in a supportive way, like one big family. Amazing to see them living side by side with their livestock,
Their homes were so very basic, many looked like they could be brought down by little more than a breath of wind,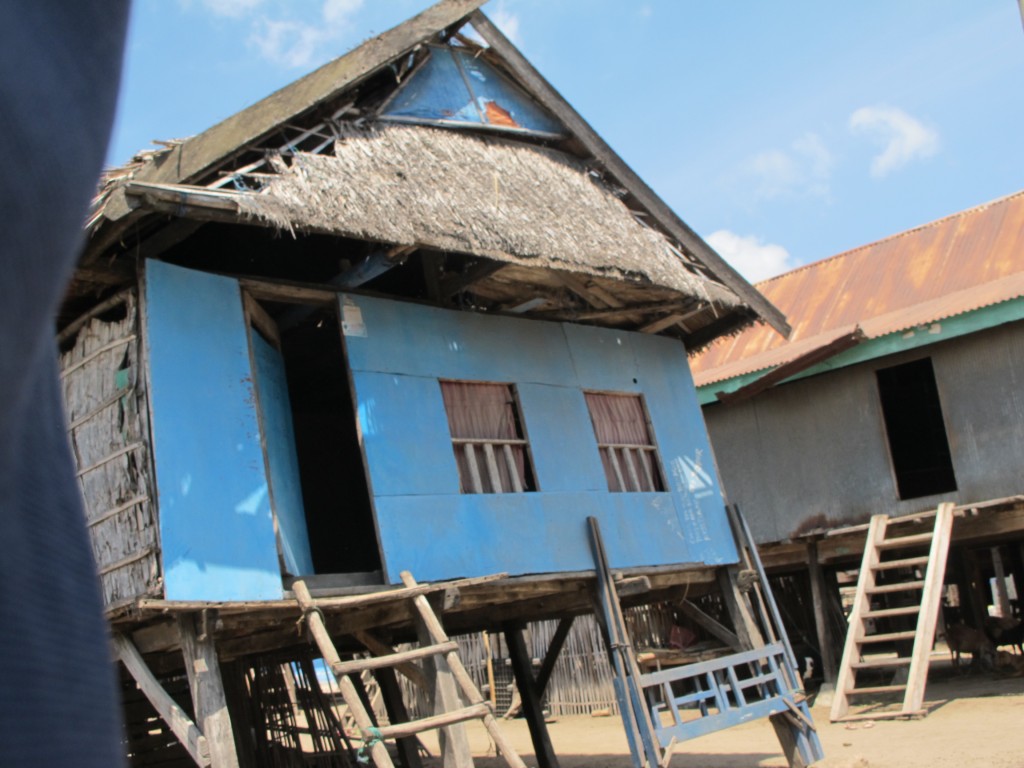 chickens, ducks, goats wandered around, fish drying in the sun,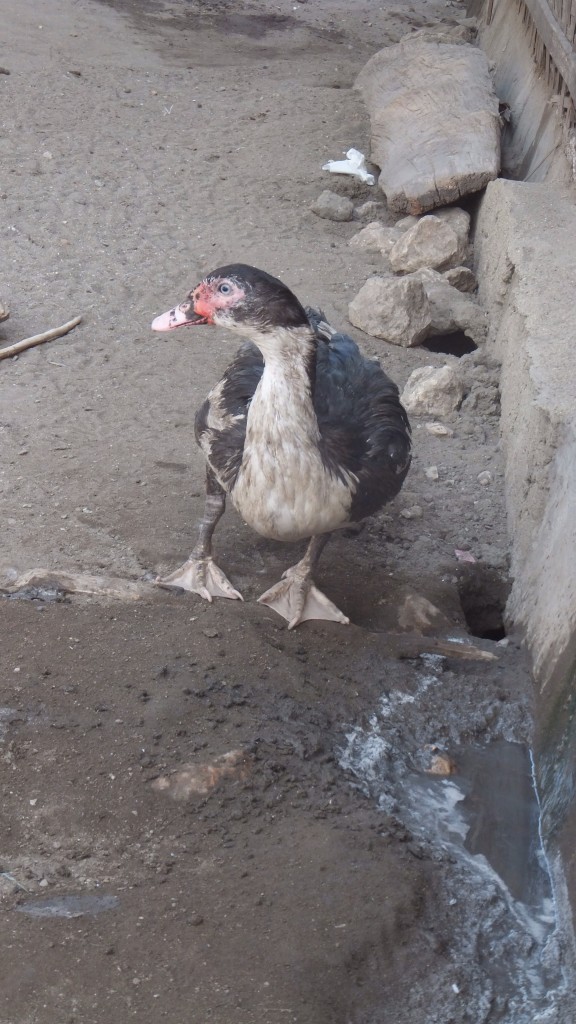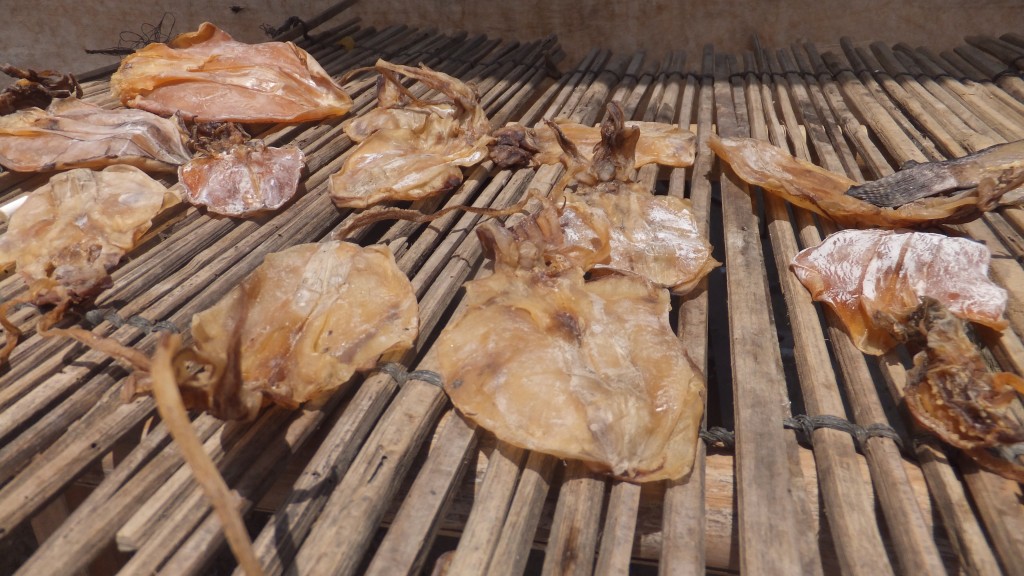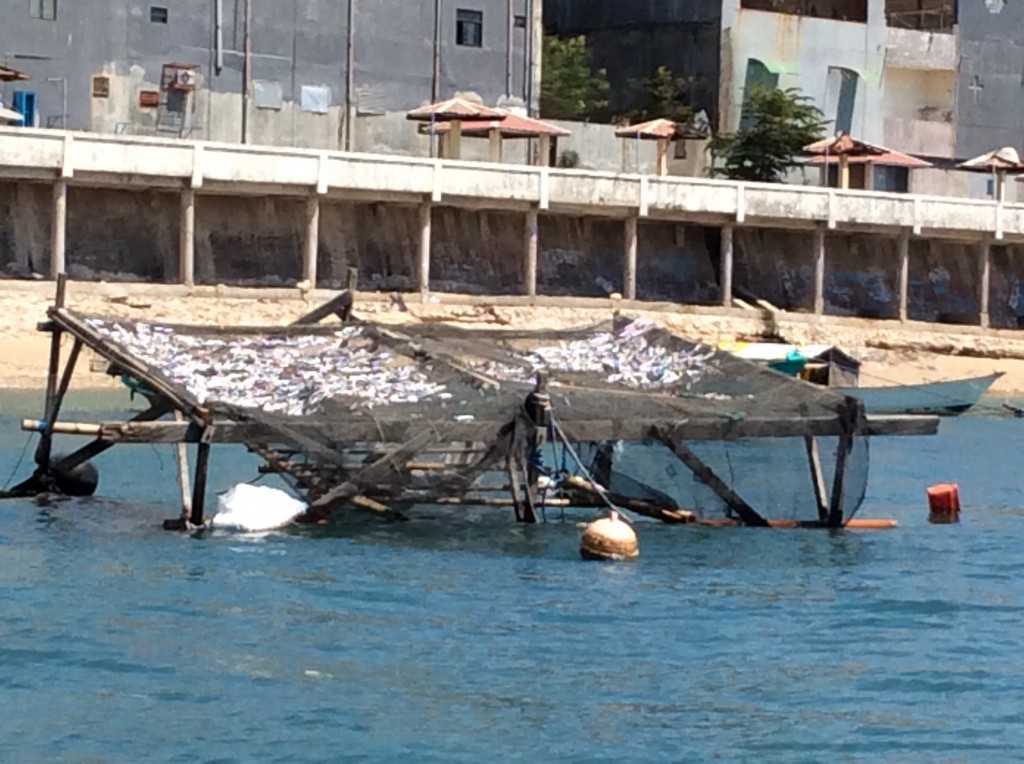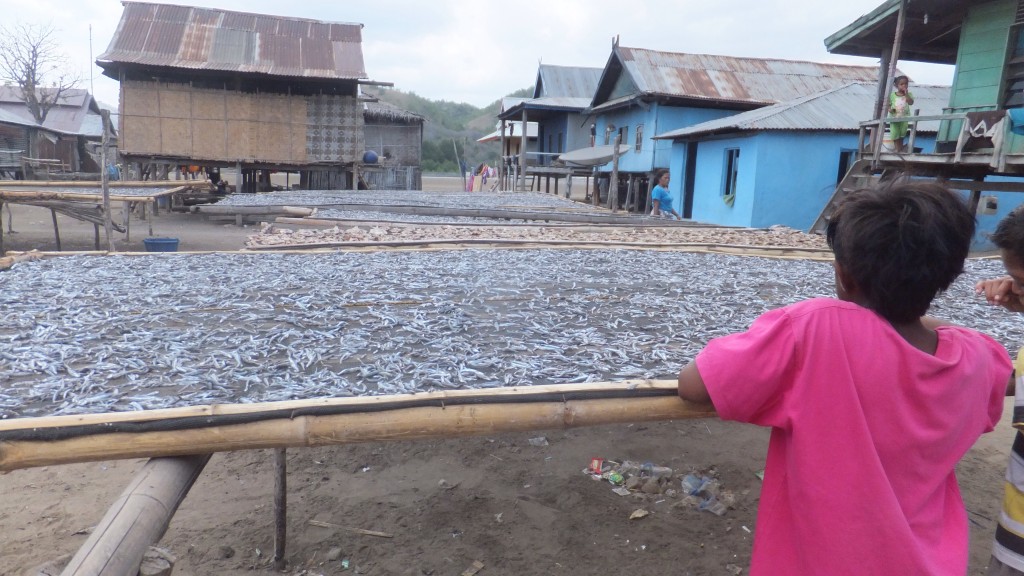 The Indonesian people are very warm and welcoming, but as we journeyed out of the tourist belt, we were greeted by the warmest of smiles, children seemed very excited to come and see us. The children seemed fascinated by our colour, our shapes, and I guess, our sheer size (sorry Daryl!) Some just wanted to touch us to see what our skin felt like!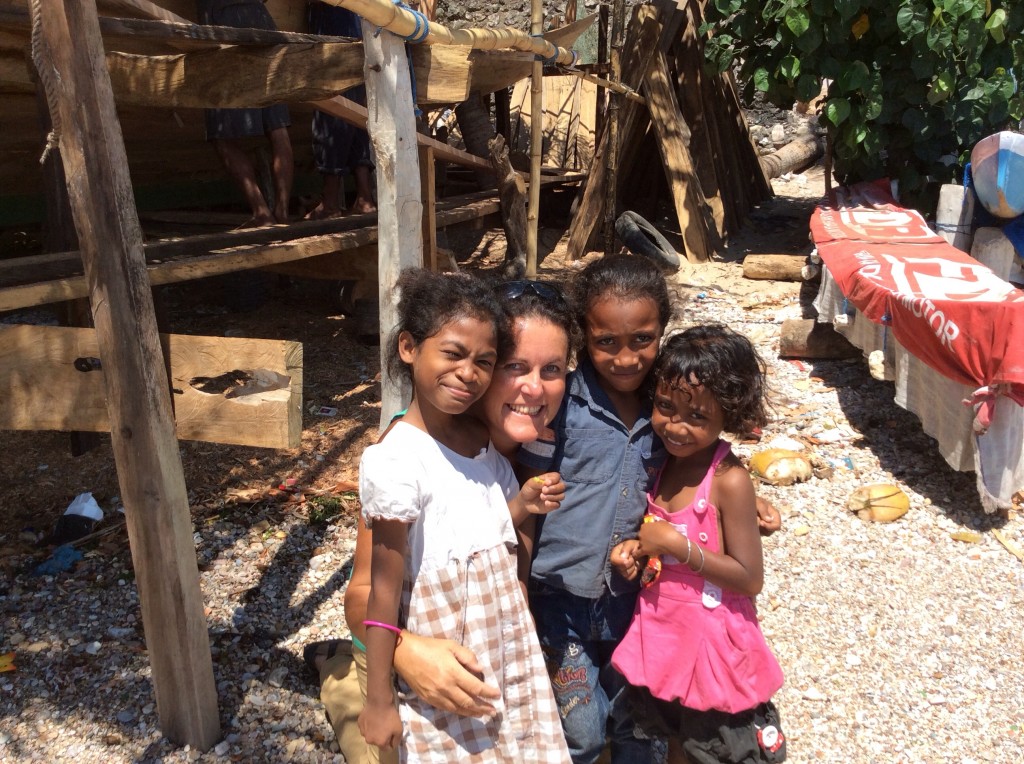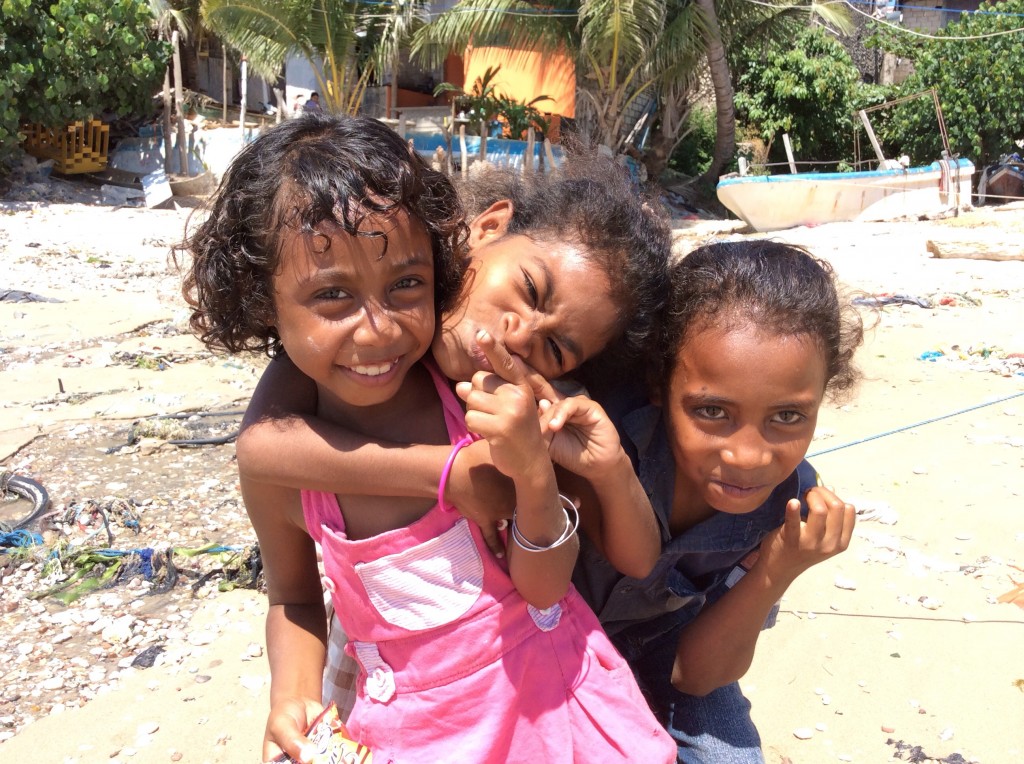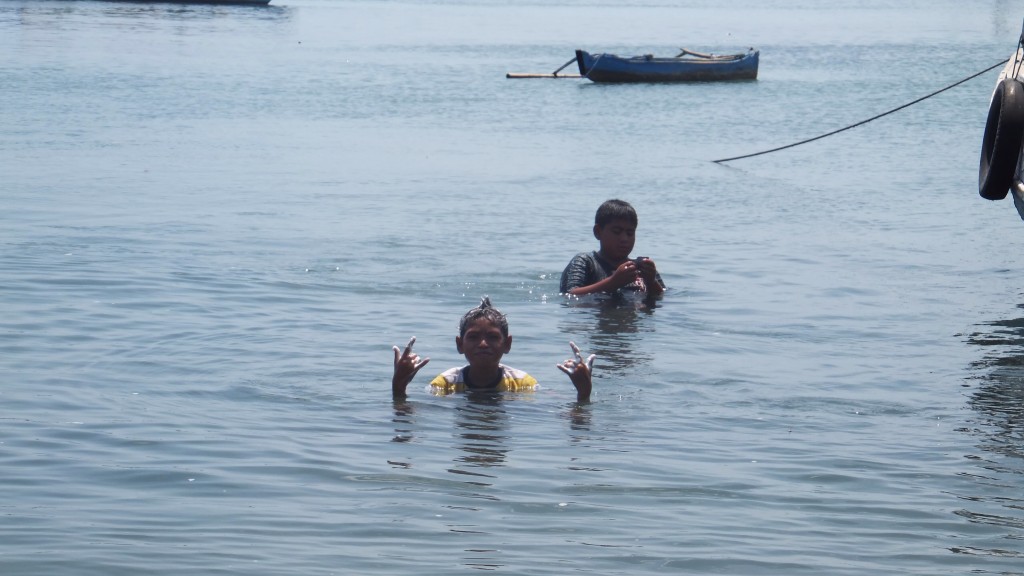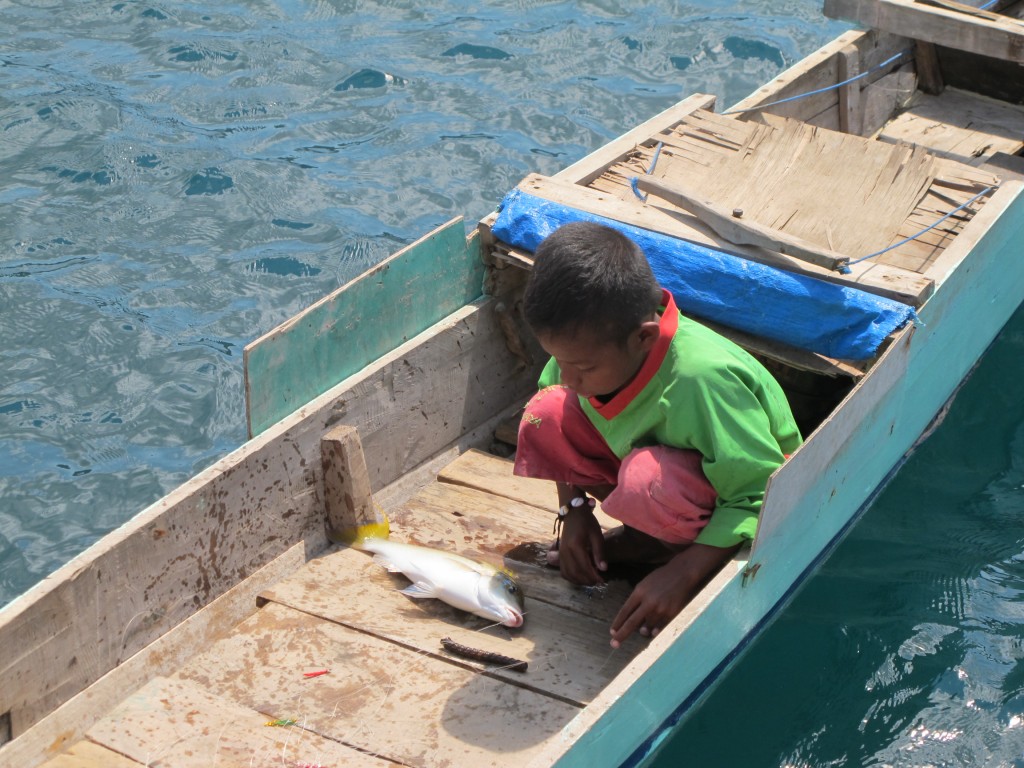 People are so very upfront and not afraid to tell you what they think of you. As we took a taxi one day in Bali, the taxi driver reached across and rubbed Daryl's belly and told him he has had too many Bintang's! Daryl politely informed him that if a Kiwi taxi driver did this in New Zealand, he would get a smack in the mouth!
As a midwife, Im always fascinated when I travel by the local health care, but I am glad to say Im a very healthy person and have had little need to access the local service. I did spot a local optician service however, and was amazed at the screening facility there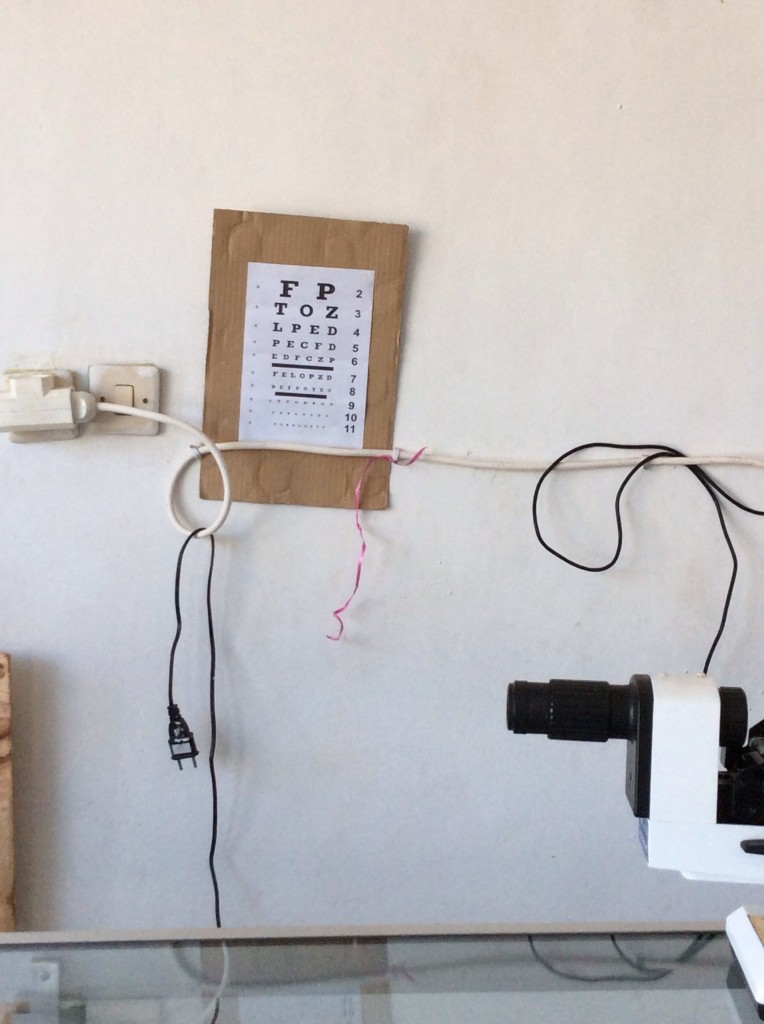 They sorted me out with some new glasses (these are for real and not drawn on!)
I have had to arrange a consultation with a local GP for an ear problem that was making diving uncomfortable. I telephoned a number given to me and arranged to meet him in a cafe. We sat there at a table, and in 5 minutes he had taken a brief history of my ear problem, examined me, (I was relieved it was just my ear and not a gynaecological problem I had called him with!), made his diagnosis, written a prescription and dispensed the medication there and then at a cost of 850,000Rp (around £45) I really am in the wrong job!
I have never felt unsafe here in Indonesia, no matter how poor the people, they have always been warm, friendly and usually pleased to see us. They must think us millionnaires in this big white fiberclass boat.
We are usually asked how many of us are aboard (and our standard answer is always 4…just in case!), we think about security, they are wondering how many families it could house – 2 people on one big boat, surely not!
The further east we have travelled, the poorer the people seem, yet they are much less shy at coming to greet us.
Here are a couple of guys who came to visit us –
There was only one occasion, when a boat headed to us with 22 men on board that I felt very uncomfortable. I shouted to Daryl that I wasnt happy, I closed all the hatches, closed the door, key in hand ready to lock, turned the VHF on, got my phone ready and armed myself with my can of "OFF" (a nasty insect repellent) to squirt in their eyes. They were only curious about us and wanted to get a closer look. Once they had taken a look, they waved to us and moved on. I was left feeling rather silly!
Indonesia is a most geographically and geologically interesting country. The islands of Indonesia are stretched out between the Australian and Pacific tectonic plate, making Indonesia one of the most changing geological areas in the world. It is situated on the Pacific Ring of Fire and is home to around 150 volcanoes. Every day, the country experiences three vibrations and at least one earthquake.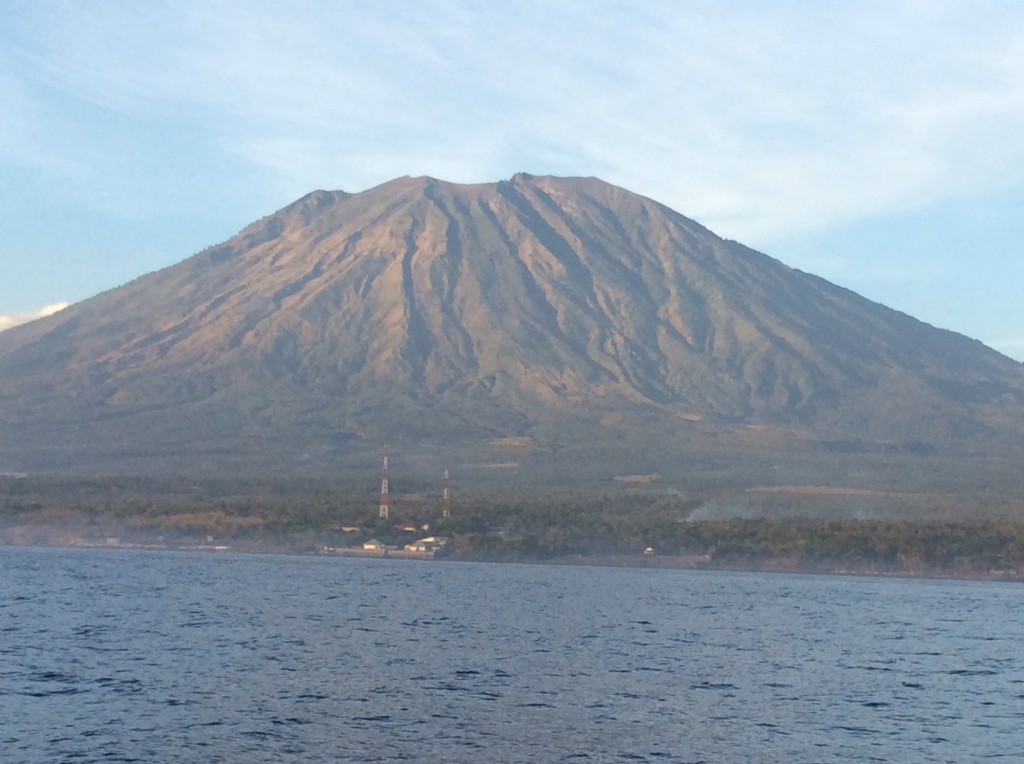 They're mostly not a threat and make great tourist attractions – but the country does experience around one volcanic eruption per year. Occasionally, the eruption is catastrophic – the Mount Tambora eruption of 1815 on the island of Sumbawa was and still is the largest observed volcanic eruption in recorded history.
We anchored off an island called Adonara, with breathtaking views, we could see five volcanoes at one point. Majestic mountains rising up from sea level, creating some interesting winds for us as we sailed by. We could see active volcanoes too, like the one just off Sumbawa, as we turned the corner south eastwards to head to Komodo, with smoke billowing out of the top. There was a volcano erupted on Java on valentines day this year and created a news headline for the BBC!
Indonesia was a regional superpower before it was colonized by the Dutch. Jakarta, the capital of Indonesia, was known as "Batavia" during the Dutch colonial period. Having discovered this fact, I understood why the marina we stayed in at old Jakarta was so named. An old colonial style marina building, huge and elegant (with fabulous food I would like to add!)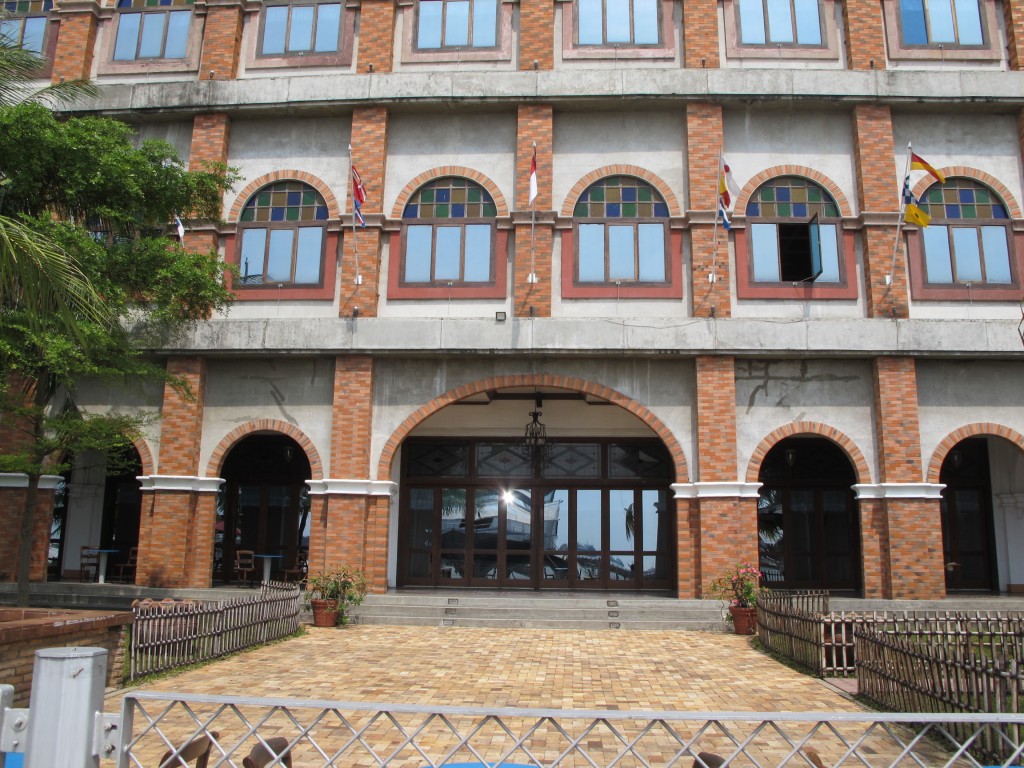 Jakarta is now known as a major global city, but it still has no high-speed railway system. Its population of over 10 million people rely on private cars and busways to traffic around the city – resulting in some of the worst traffic jams ever. I experienced this for myself as I had to direct a taxi driver through the streets to take me from a mall back to the boat – thank god for ipad!
I thought you might like the look of this hotel I spotted on Timor..
Then you see the view from the room (from the bed!)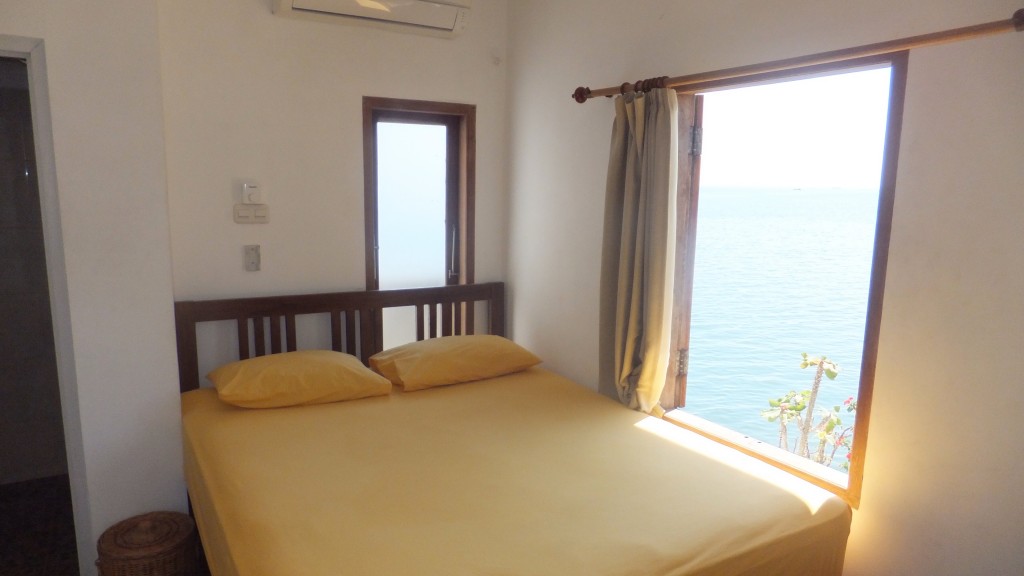 We have of course spent many hours in the water scuba diving, but we have been blessed with sightings of sea creatures as we have sailed. We have seen mantas, numerous pods of dolphins, stingrays jumping out of the water and many turtles.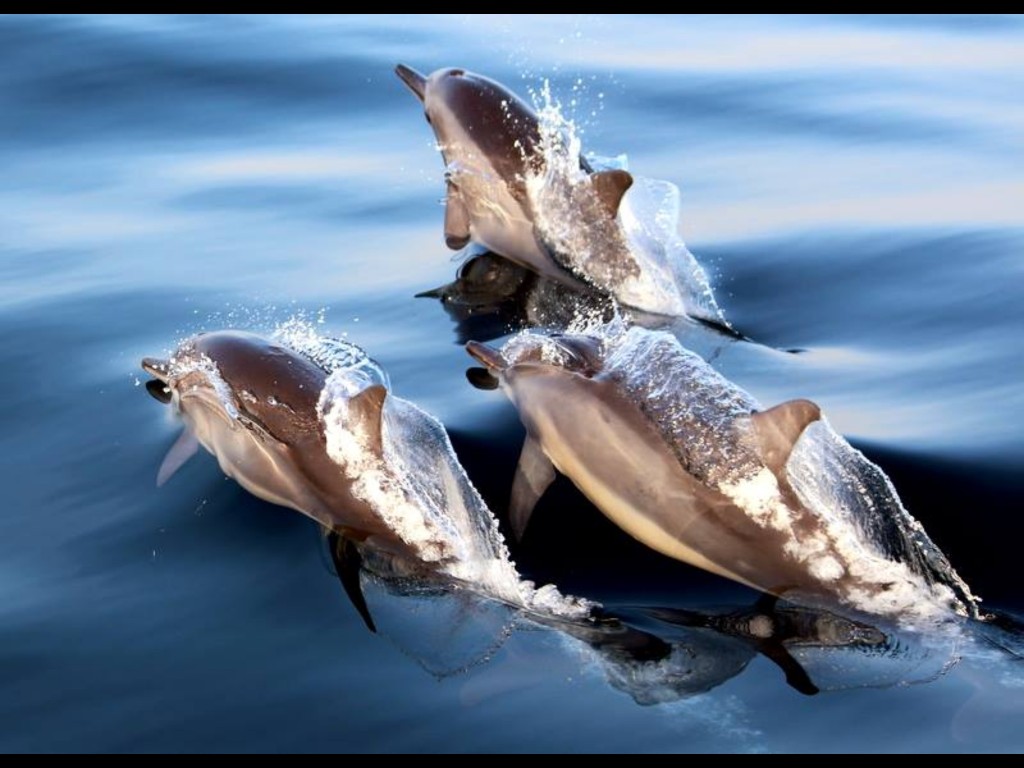 Some of Daryl's stunning photos of Doplhins
On land we have seen orangutans, komodos, deer, wild pigs, varied bird life like eagles, sulphur crested cockatoos, hornbills and kingfisher, various types of monkey like proboscis and macaques.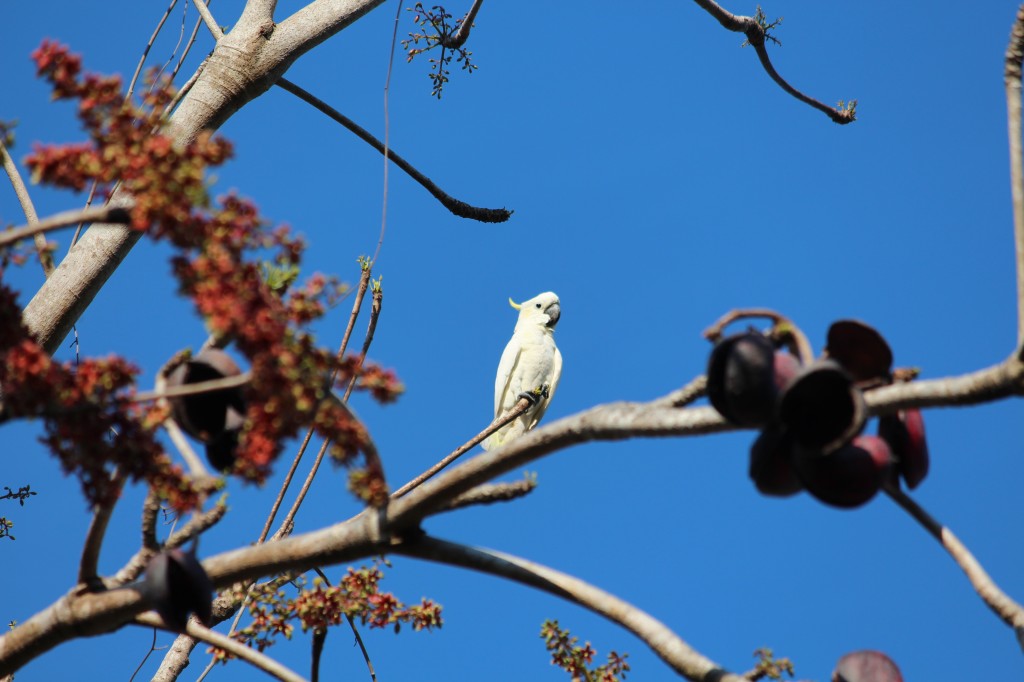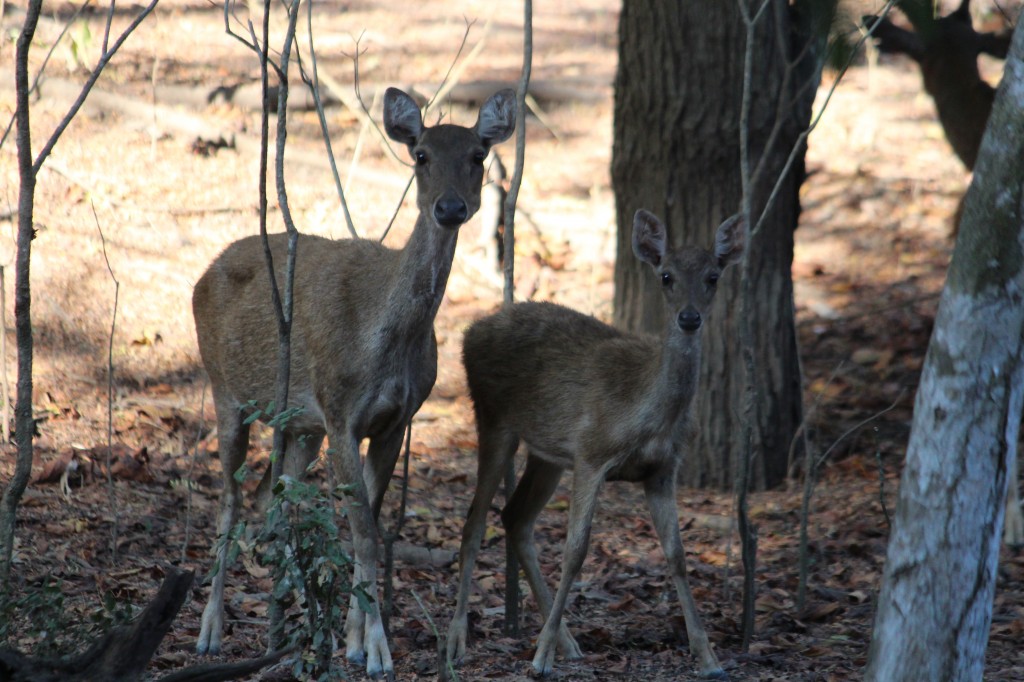 I have witnessed some amazing sunsets, and equally stunning sunrises, but the sunsets seem more special as Daryl and I enjoy our daily "sundowners"
I really dont think you can have enough photos of sunrises or sunsets, and I just cant help myself. Sorry for the endless posts on Facebook!
I have so many other aspects I want to tell you about. I want to tell you about the orangatans we visited in Borneo, loads more to say about diving, loads to say about the food we have tried, the shopping, the different fishing craft and the fishing methods we have seen, the hazards we have met in the water….but I think maybe the cuppa you made to settle down and read this with is now finished, and I should leave all that to another day, I have so much "blog fodder" to work with!
So it is with a heavy heart that I say goodbye to this lovely country. We are ready to make our journey now to Darwin, we are checked out of Indonesia with customs and immigration, provisioned up, I have ready cooked meals in the freezer to just heat up, all local currency used up, but we are still toying with staying just another night……do we really have to leave? Yes, of course we do, onwards and upwards, we have a very exciting journey ahead of us.
I have the excitement of meeting with my eldest daughter Francesca in Darwin, along with meeting her beau, and fiancé, Mikey for the first time.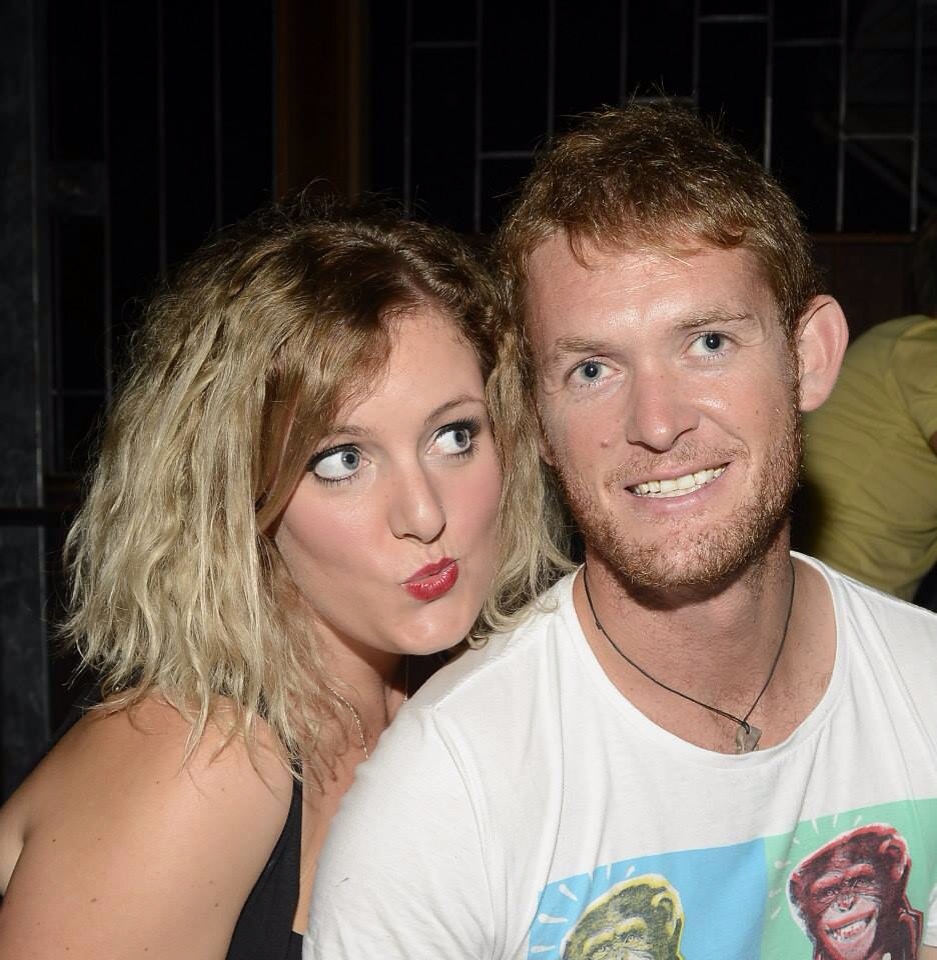 Poor guy, he gets to meet his future mother in law for the first time, and then gets stuck with her on a boat for nearly 3 weeks, with no escape!
They are very excited about joining us for 2-3 weeks on the boat and sailing across the North East coast of Australia, little do they realise, we have some of the most challenging sailing of the whole journey ahead of us, and they will be there with us!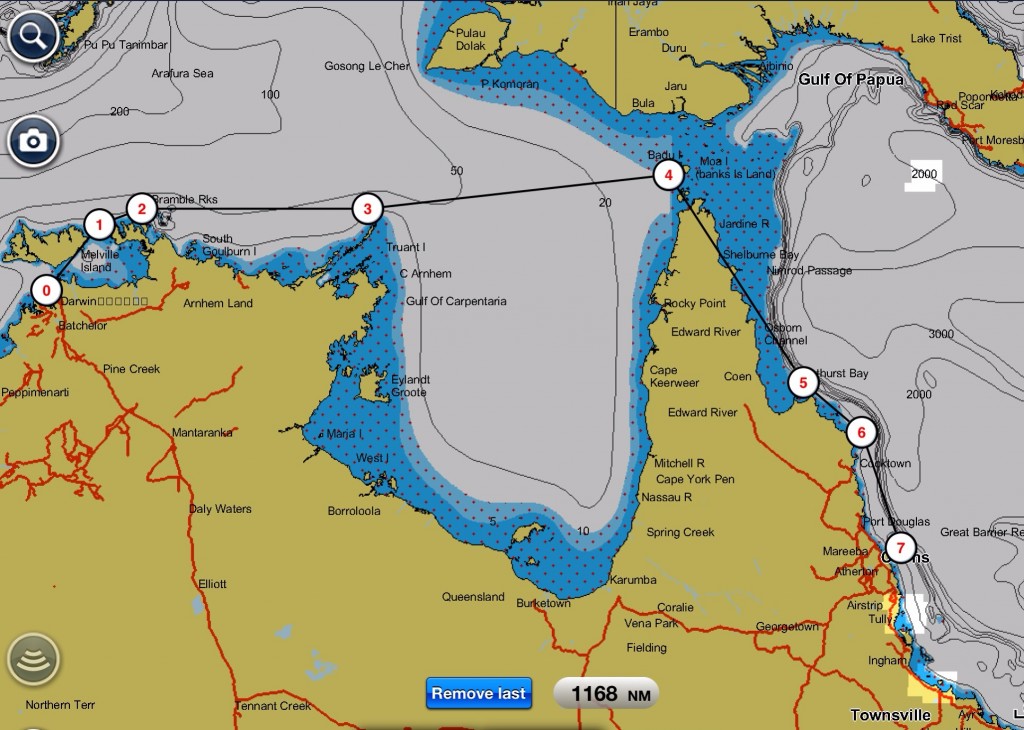 So please, no one tell them!