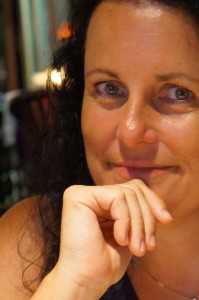 I hope you enjoy reading this blog, it is written purely for entertainment value!  Its just a way of keeping a journal for myself as well as staying in touch with family and friends around the world.
I try to "live life to the full", "think out of the box" and any other cliches for making the best of it that you can think of!
I started writing this blog in 2011 when I gave up my job in the UK as a midwife ("The Baby Catcher"!) and began circumnavigating Britain in a 45ft yacht and trained as a skipper prior to going to Australia to live for a year.
I then returned to the UK for 17 months but my feet became itchy once more and I moved  to Bali to take my scuba diving to a professional level ("Jilly Fish") and trained as a Dive Master, then a Dive Instructor.
I then sailed from Malaysia, through Indonesia diving along the way eventually making it to Townsville, Queensland, in October 2014, a 4000+mile trip, on a 50ft Catamaran!
Following this I spent a wonderful year living in Australia, working on a casual basis as a baby catcher (midwife), and as "Jillyfish (dive Instructor) on the Great Barrier Reef as well as sailing as much as I can on a beautiful 44.7 Beneteau called Shazam.
My newest chapter finds me back in the UK, living on the South West Coast in gorgeous Devon!
Drop me a message, I would love to hear from you and what you think of my blog!
Mwah x