I'm starting to find my feet now I have arrived back in Australia, and it certainly feels like I have come home.  I miss my family and friends in the UK so very much, but I am now close to one of my children, Francesca, who lives in Cairns, just a mere 330km- well, close by Australian standards!
Taking advantage of this, and the fact I'm not yet in gainful employment, I caught a greyhound to Cairns to spend a few days with her.  So lovely to hang out with my baby girl, do a bit of shopping for girlie things for the forthcoming Melbourne Cup day (The race that stops a nation apparently!) and chat to our hearts content.  Our first evening we took a sunset cruise up the river complete with bubbles!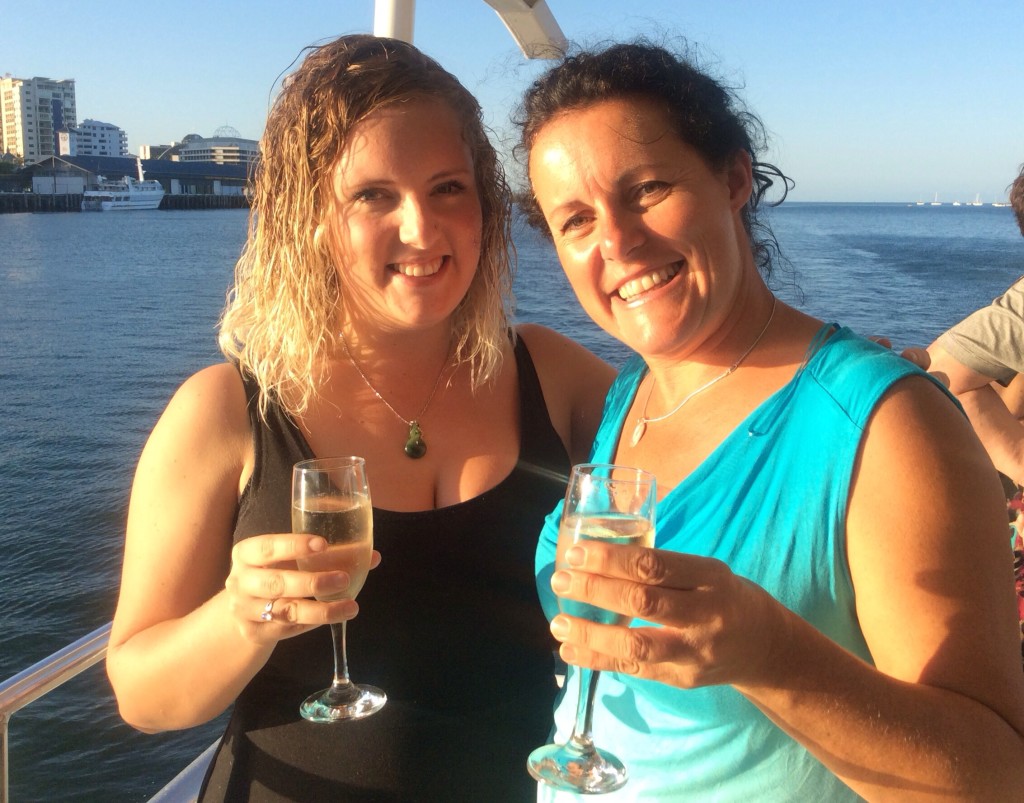 Francesca  had a few things up her sleeve for us…..
I had a "big birthday" this year,
but was unable to celebrate it with my family as I have been on a boat for several months, so, just like The Queen, I had 2 dates for my birthday! She had been collaborating with her siblings and their respective partners about a treat for me, and what a treat I had.
We were checked into luxury accommodation for 2 nights, in an apartment directly overlooking the harbour, this made me feel like a Queen! The first night, I just didn't want to go out, I decided to cook for us overlooking the lights of the harbour whilst sipping a G&T in style!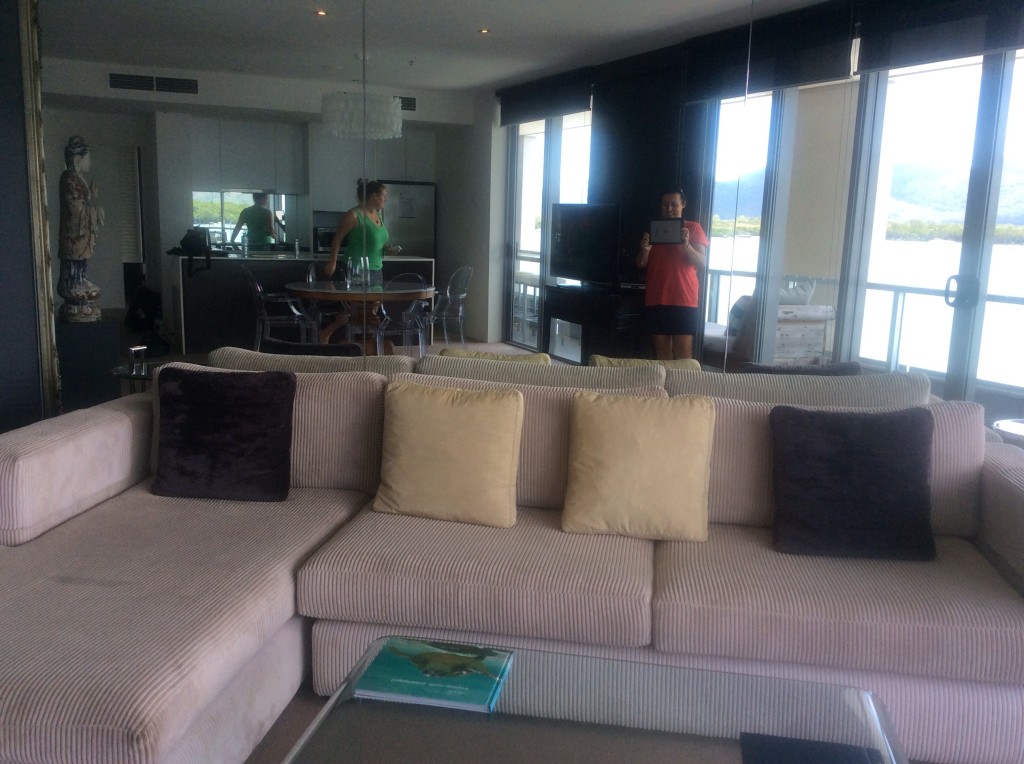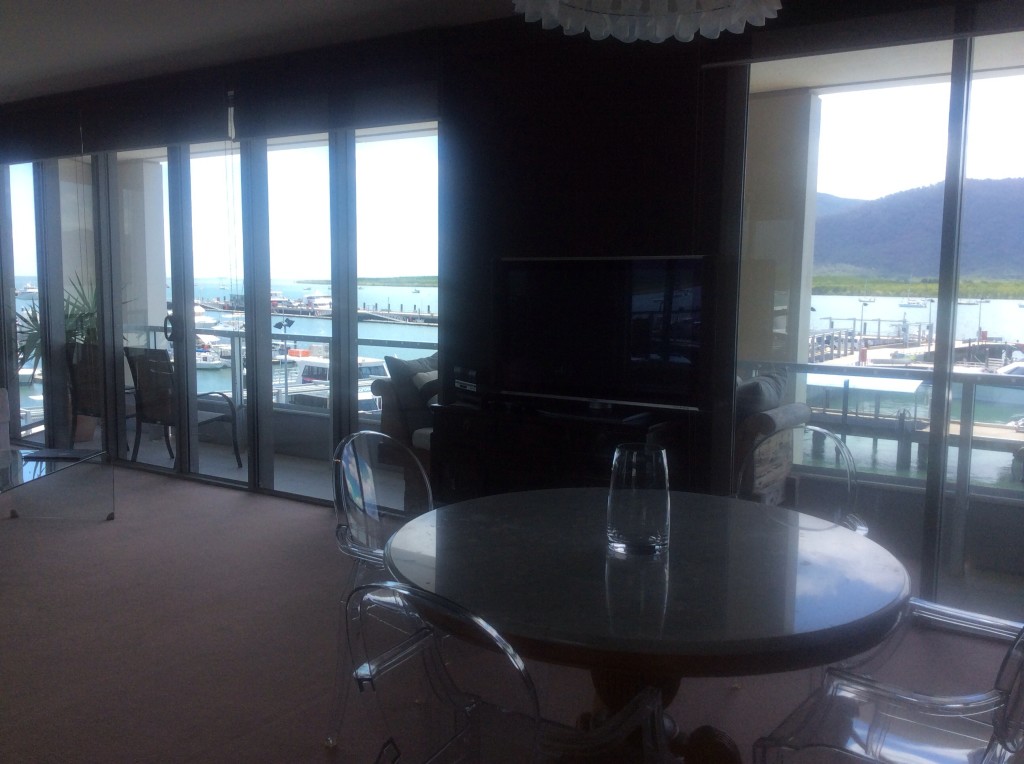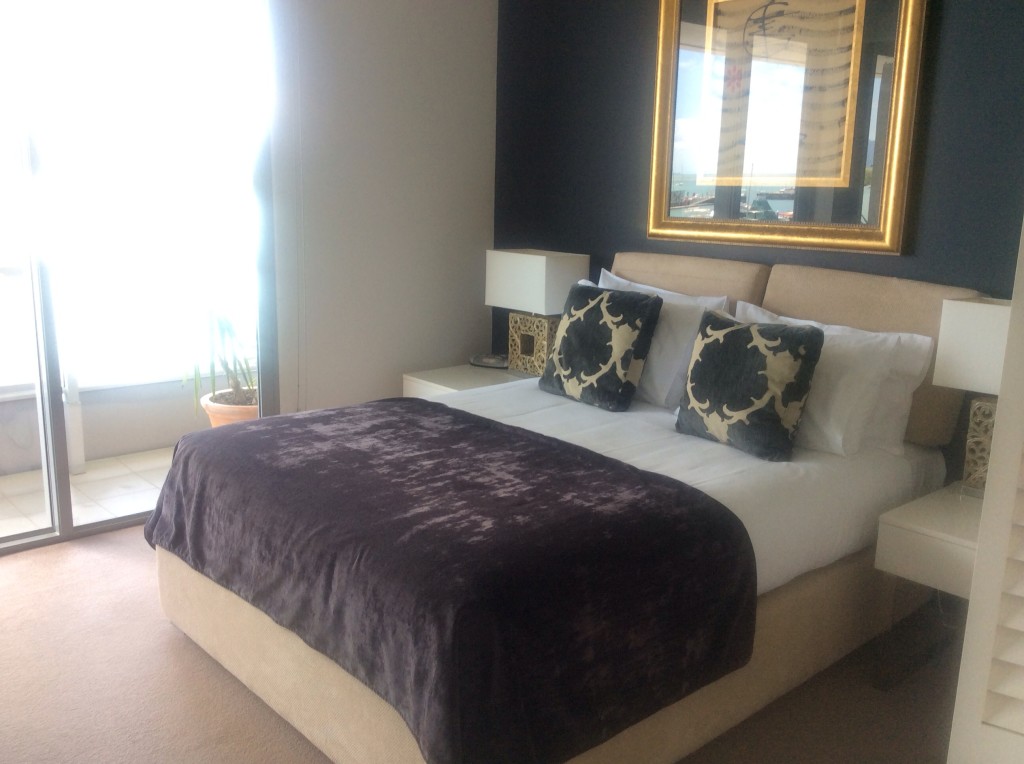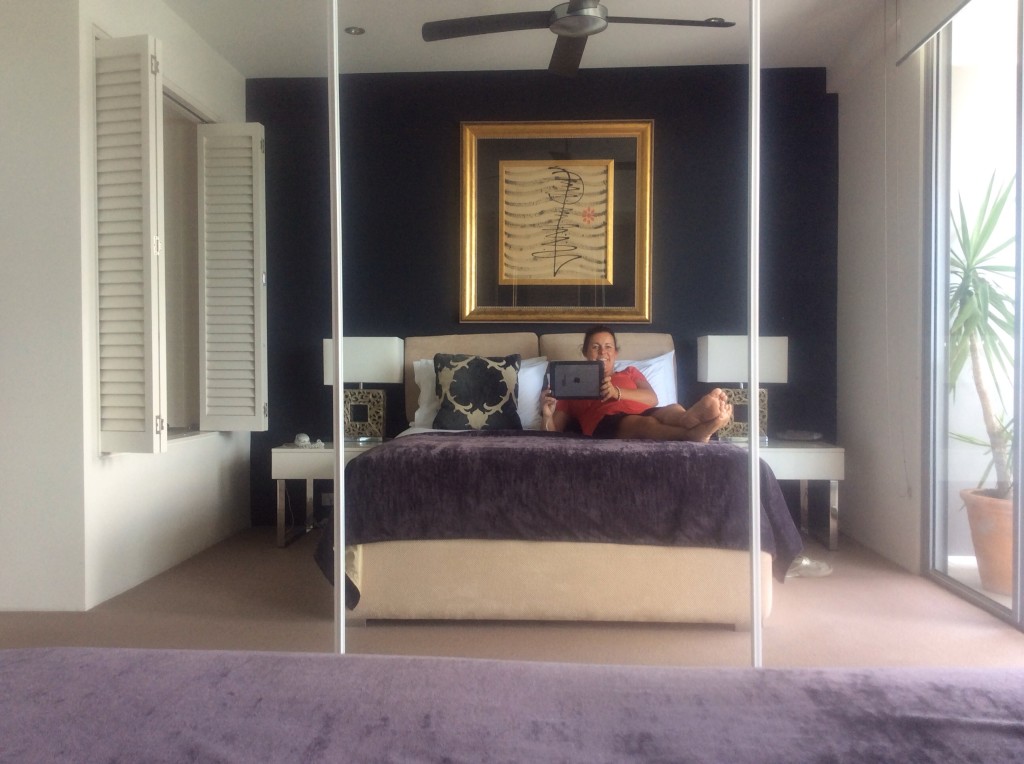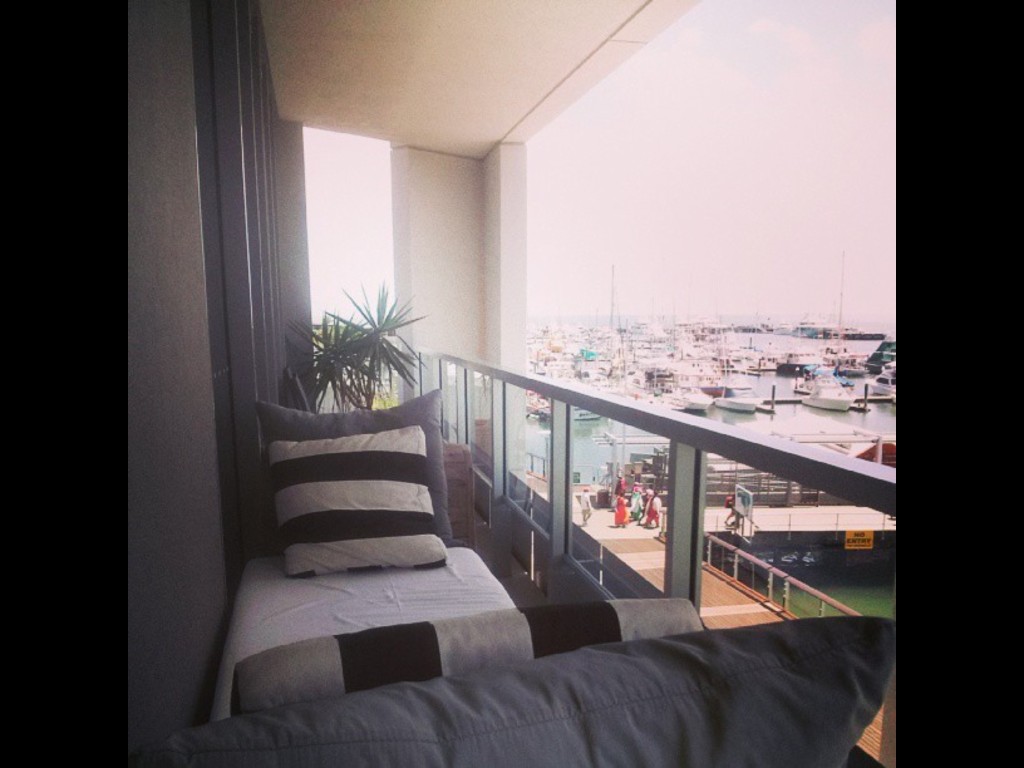 The next morning, Francesca had booked for us onto a boat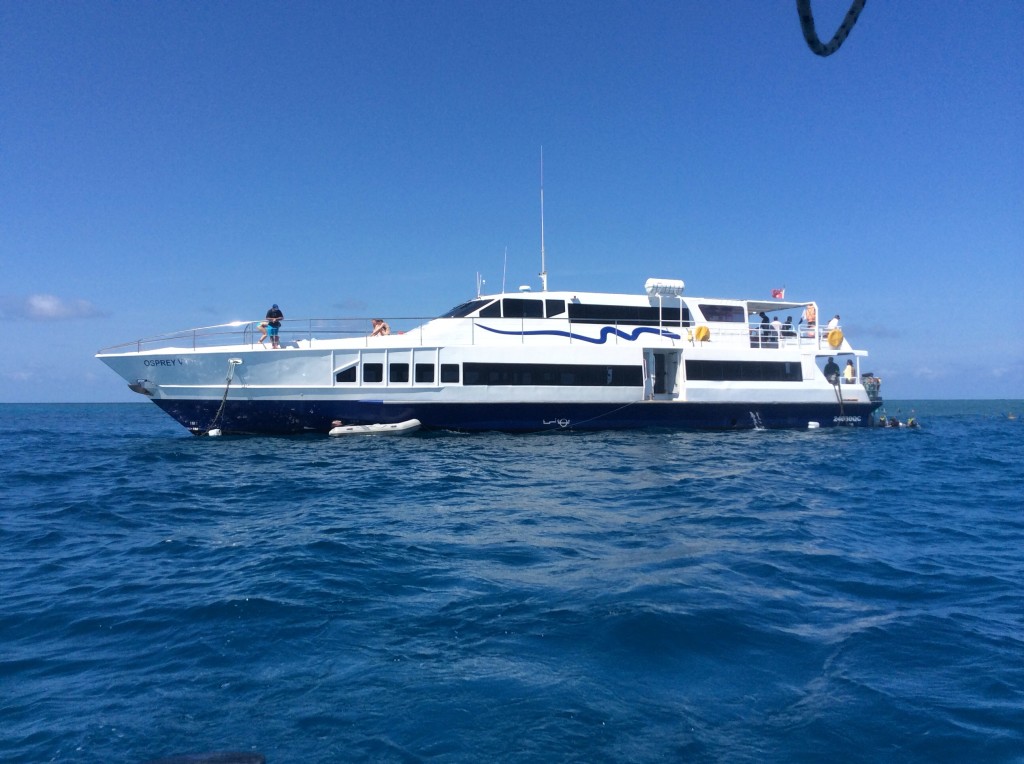 for a day of R&R at the Great Barrier Reef.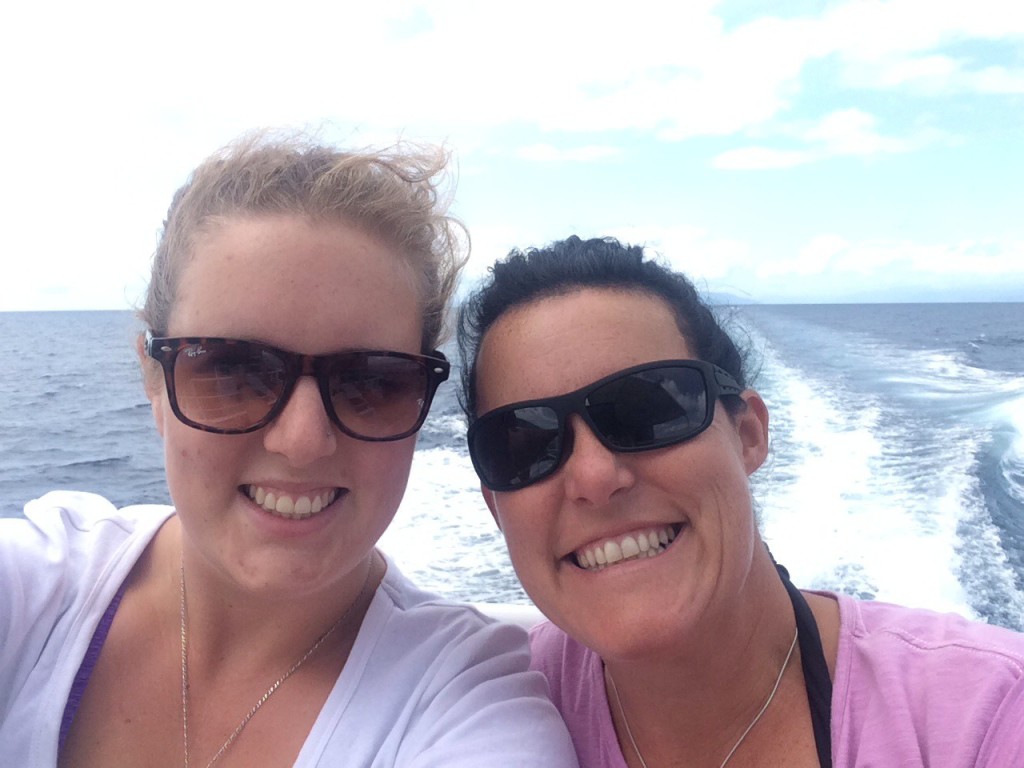 A spot of scuba diving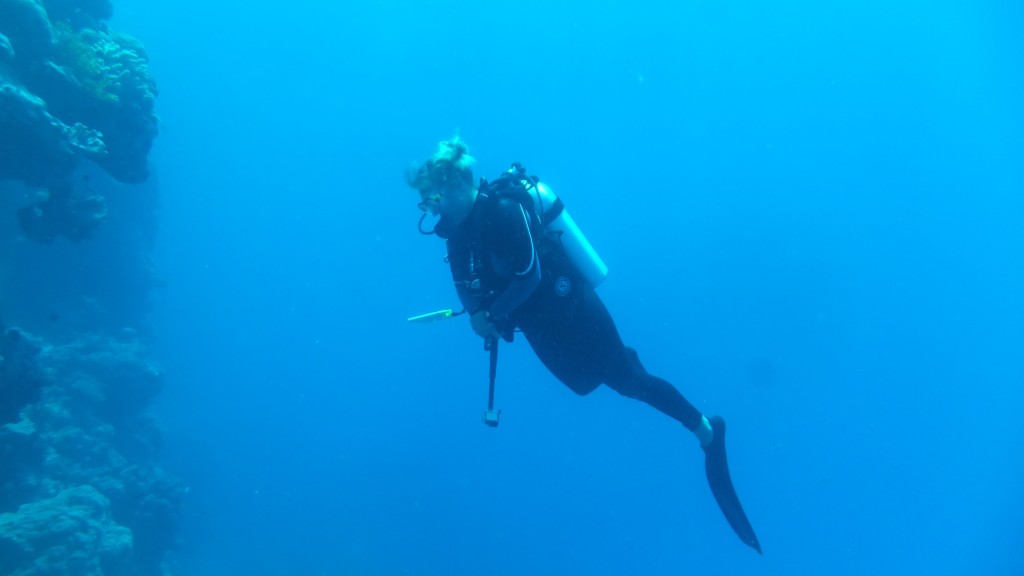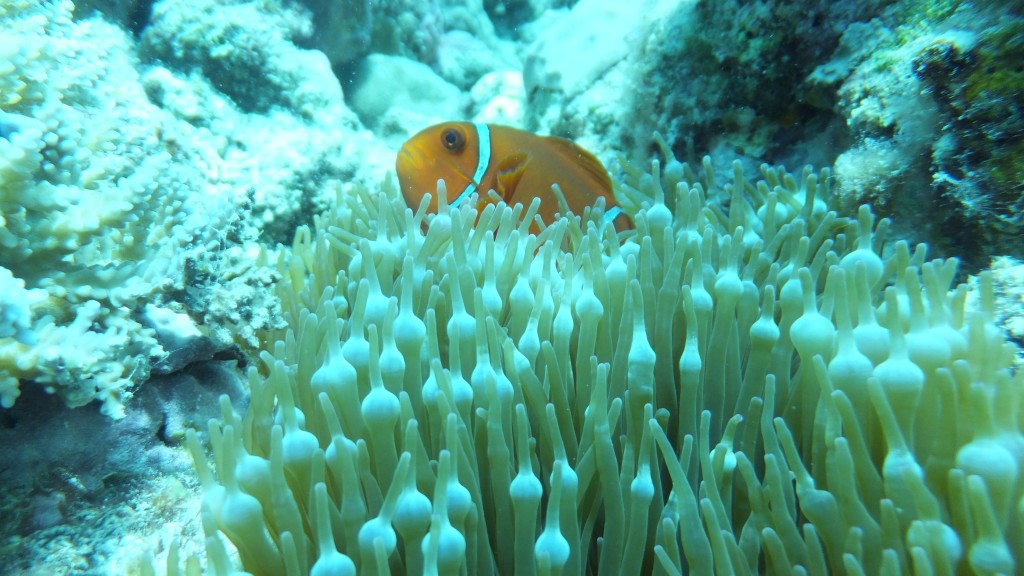 and of course, following that, a nice cold beer
There is a helipad near Hastings Reef, and we had been watching the tourists take their 7 minute scenic flights,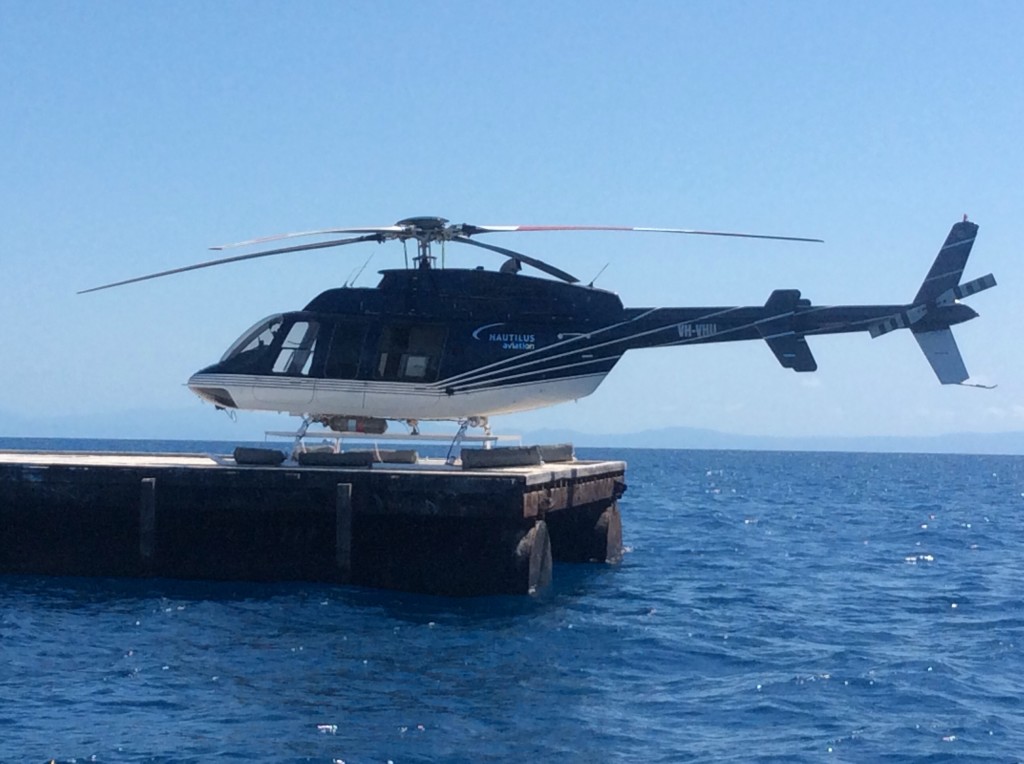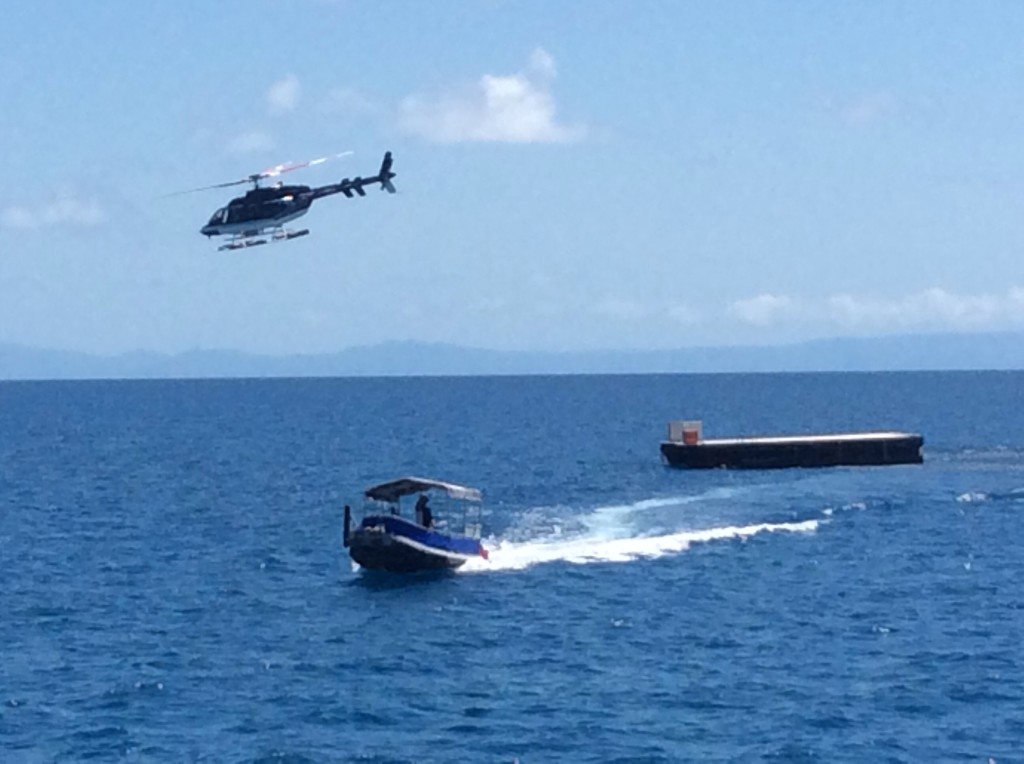 no sooner were they in the air that they seemed to be landing once more.
My special treat was still to come!  We were far too posh to travel back into Cairns on a boat, we had our own helicopter to escort us back to shore!
Safely settled into the helicopter….I get front seat!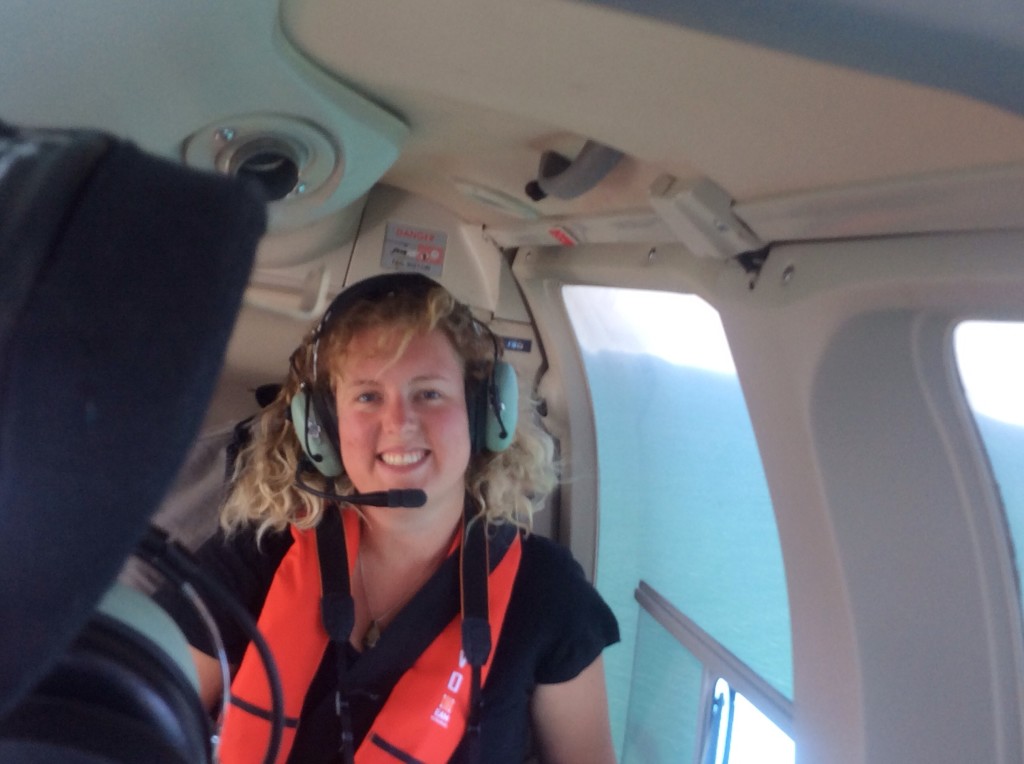 We had the whole chopper to ourselves and less time pressure and a journey over several reefs back to the airport.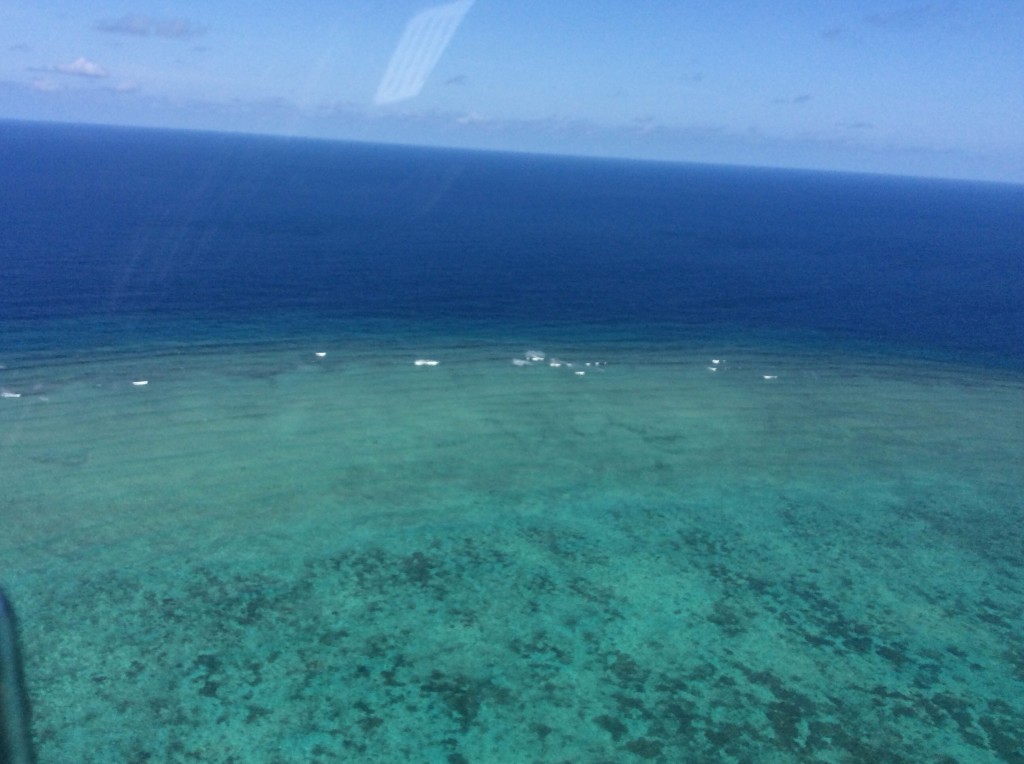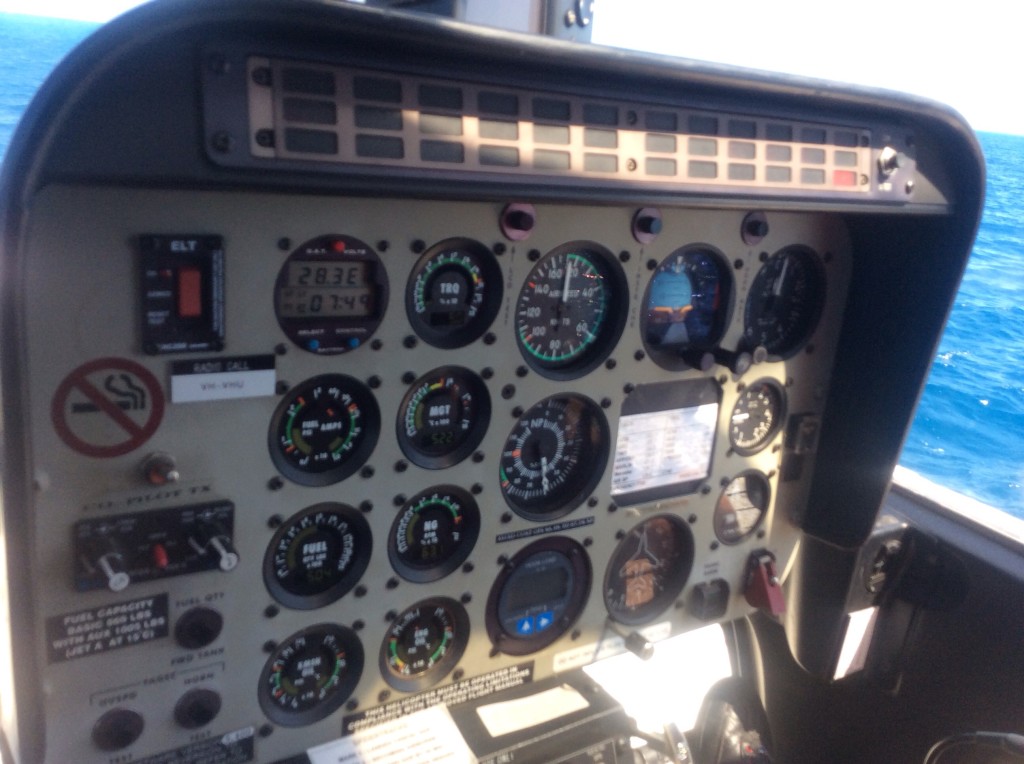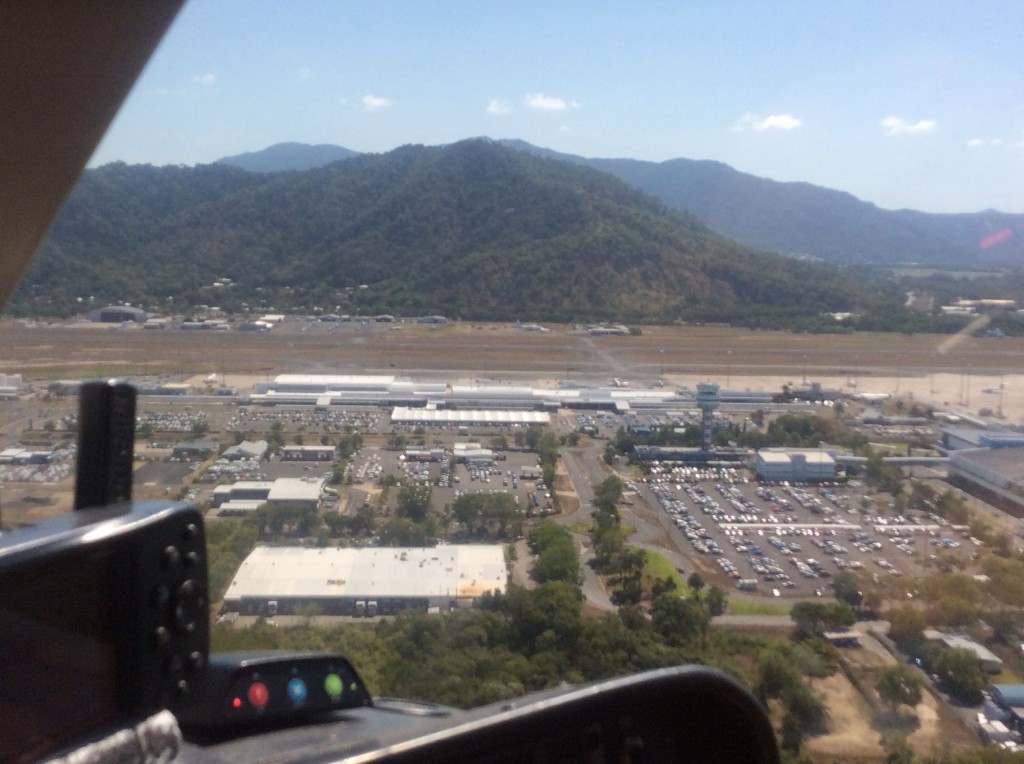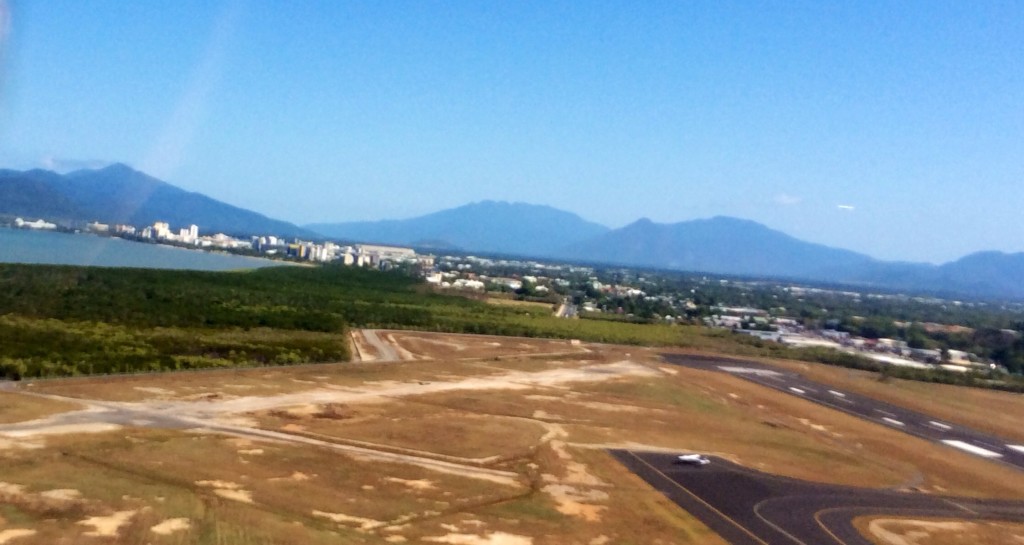 Next came a pampering, with a "Shellac" pedicure,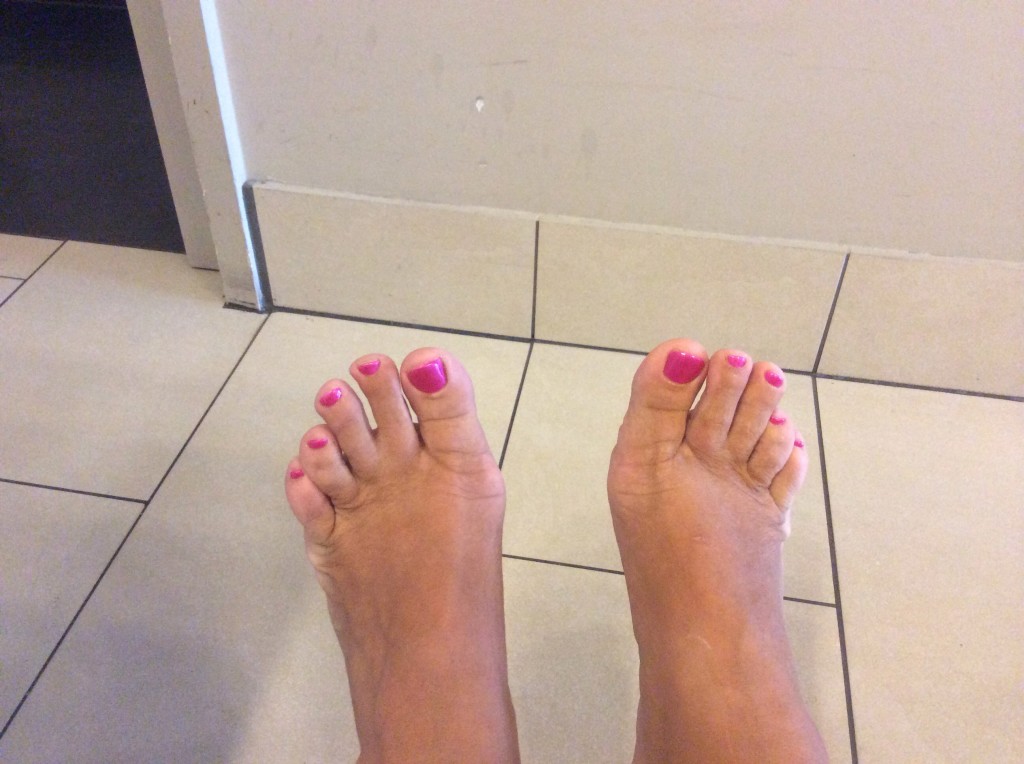 before returning to my luxury apartment to chill with a G&T, chatting with Francesca, then time to relax in a lovely bath, get dressed up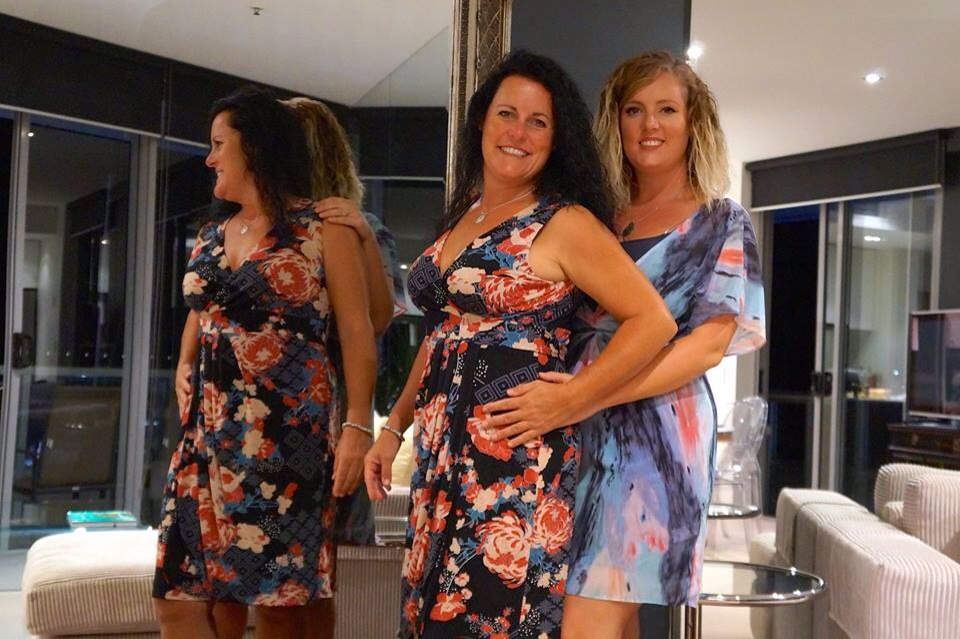 and head out for a scrumptious meal – a seafood platter.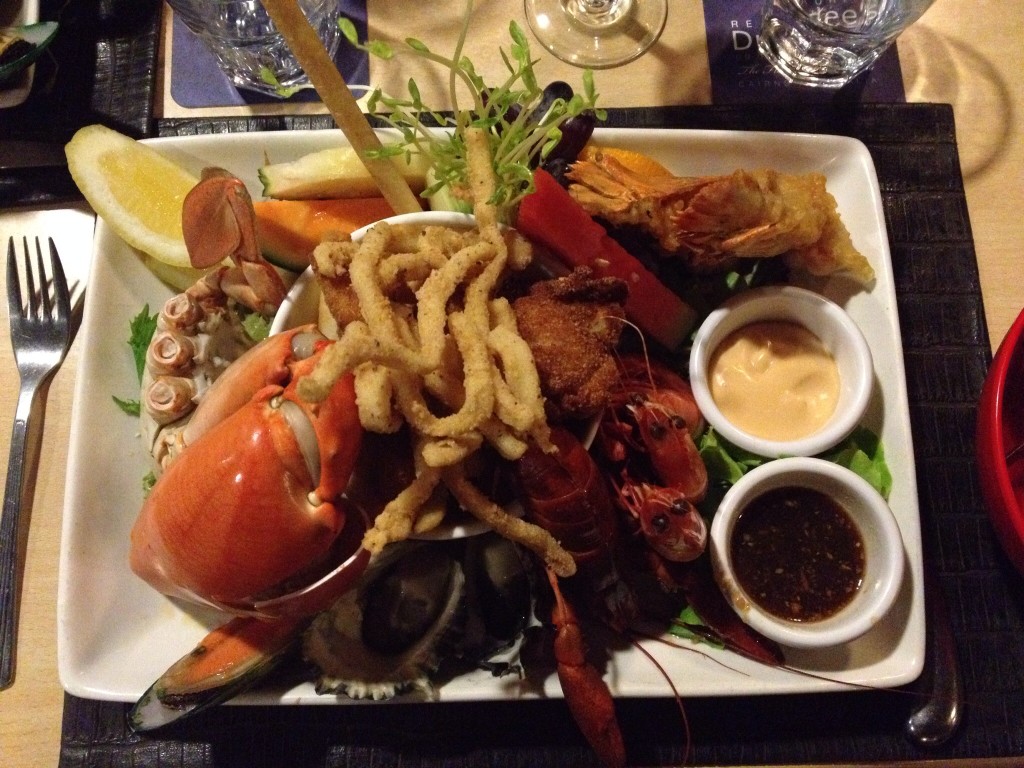 So lovely to spend such moments with my gorgeous daughter.  An absolutely perfect day, could only be made better by having my other babes with us!
Many thanks to Francesca, her fiance Mikey, Natasha and her boyfriend Will and my son Callum for clubbing together and treating their mum like a Queen for a day.  I loved every moment of it, almost as much as I love them all!
As for the title of this blog….a song I would sing with my children many years ago!